High Fashion Meets Street-Level Function in Los Angeles
When Prada wanted to place their latest ready-to-wear collection front and center in Los Angeles, the iconic brand turned to Alchemy Media to develop a custom OOH advertising strategy. The result was a robust campaign that transformed the streets of LA into a luxury runway. From dedicated wild posting to striking Illumicades, Alchemy utilized a range of out-of-home formats to capture fashion-forward consumers' attention while expanding Prada's foothold in one of today's most sought-after markets.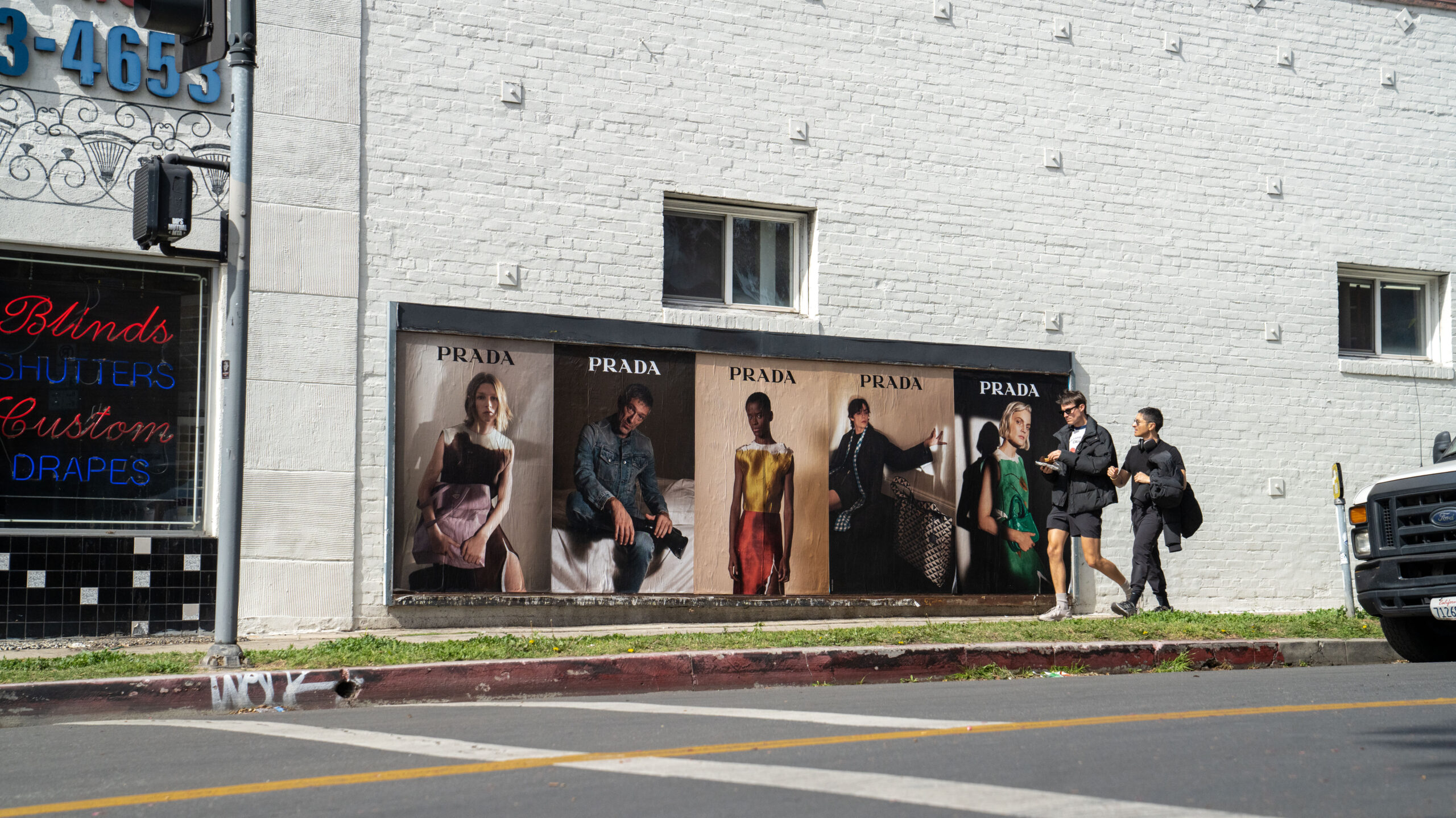 Melrose Ave and N Hayworth Ave
OOH Advertising on the LA Runway
Los Angeles is one of the most notable fashion centers in the world. Its diverse and populous trendsetting community makes the west coast metropolis an essential market for luxury brands. Prada tapped into Alchemy's street-level advantage and targeted a large population of fashionable shoppers.
Getting Noticed With a Custom Approach 
Why would a luxury brand headquartered in Italy reach across the pond to work with us? As a leader in the OOH space, Alchemy understands the value of street-level media in expanding your audience and improving message frequency.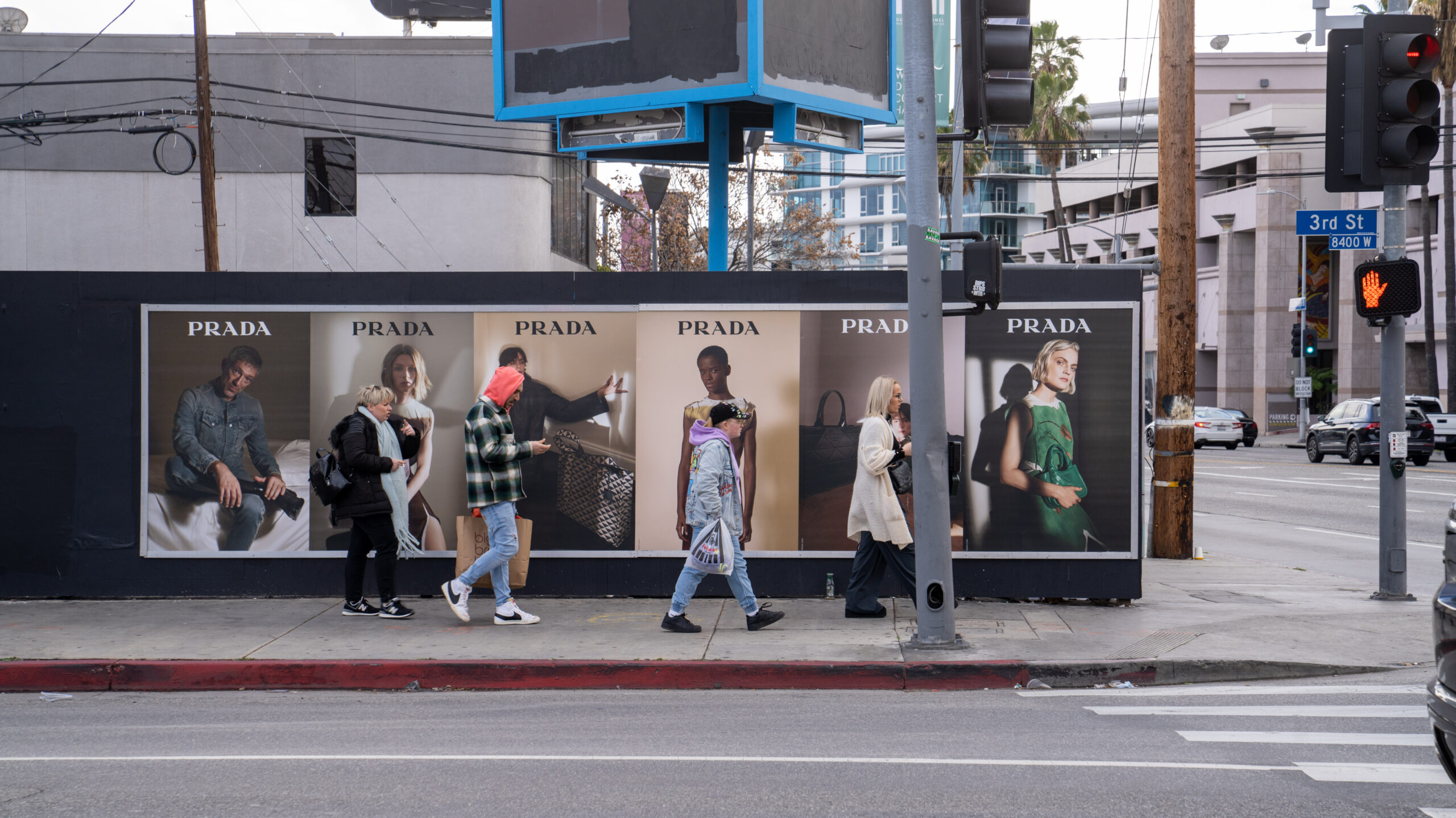 La Cienega Blvd and W 3rd St | Daytime
For Prada, we developed a strategy that was both multi-format and multi-site for the brand's Spring/Summer 2023 campaign:
Dedicated Wild Posting

– a tried and true solution that builds brand awareness and recognition.

Barricades

– an exclusive LA offering that is expansive and impactful.

Illumicades – street-level barricade advertisements enhanced by Alchemy's exclusive backlit technology, which provides high visibility day and night.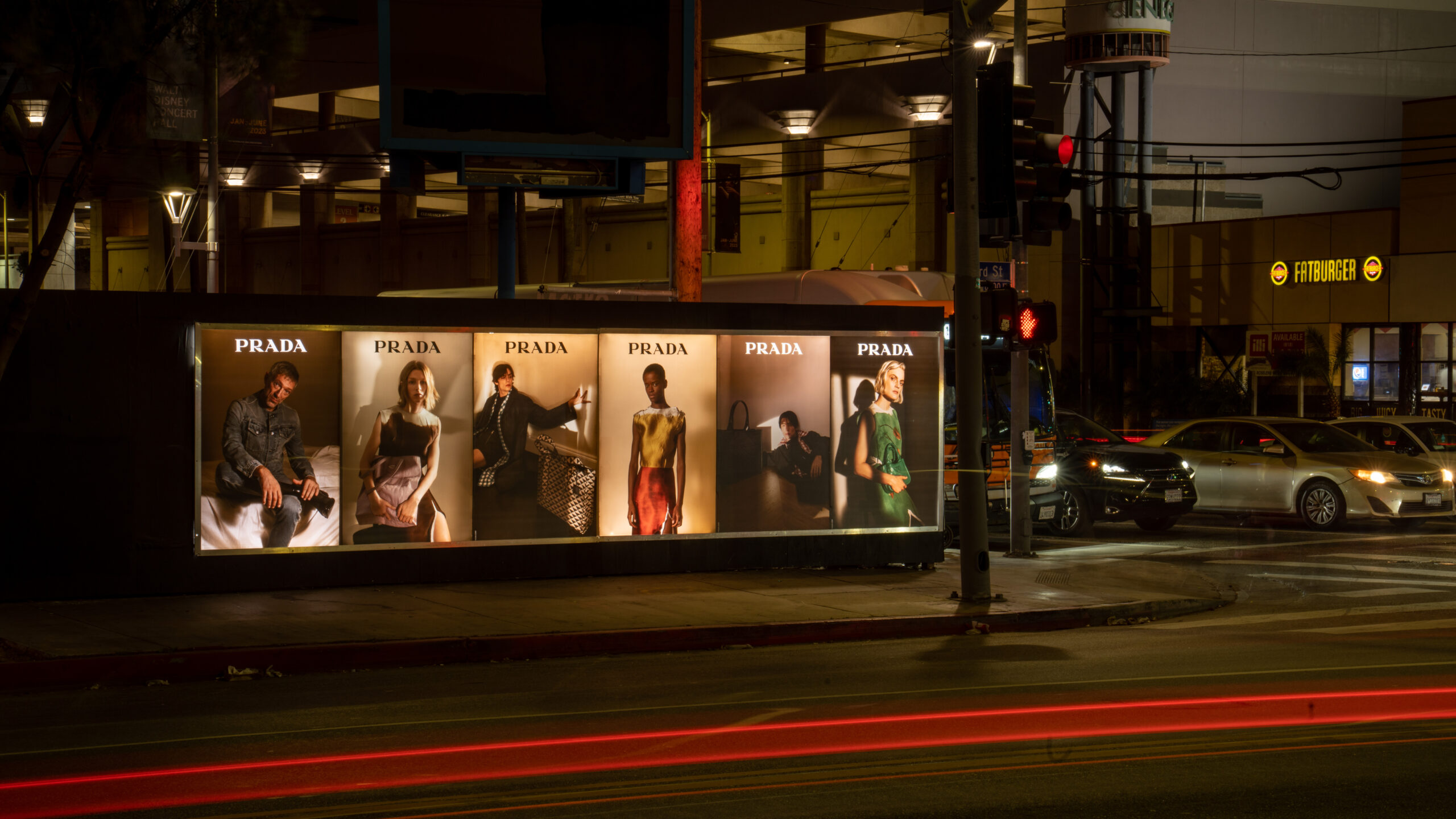 La Cienega Blvd and W 3rd St | Nighttime
Prada's Spring/Summer 2023 campaign creatives were strategically placed in hot spots across Los Angeles, such as the Melrose and Fairfax Districts and Beverly Hills. By helping Prada elevate its presence in these key areas, we created a buzz around its new collection while ensuring a seamless brand experience for consumers.
Tap Into the Out-Of-Home Advantage
Brands face increased competition in today's world of constant visual stimulation. OOH advertising offers a unique opportunity for brands across all sectors to connect with consumers in a tangible and memorable way. With an extensive footprint in major cities like Los Angeles, Alchemy Media maximizes exposure and drives brand recognition through our street-level advertising solutions.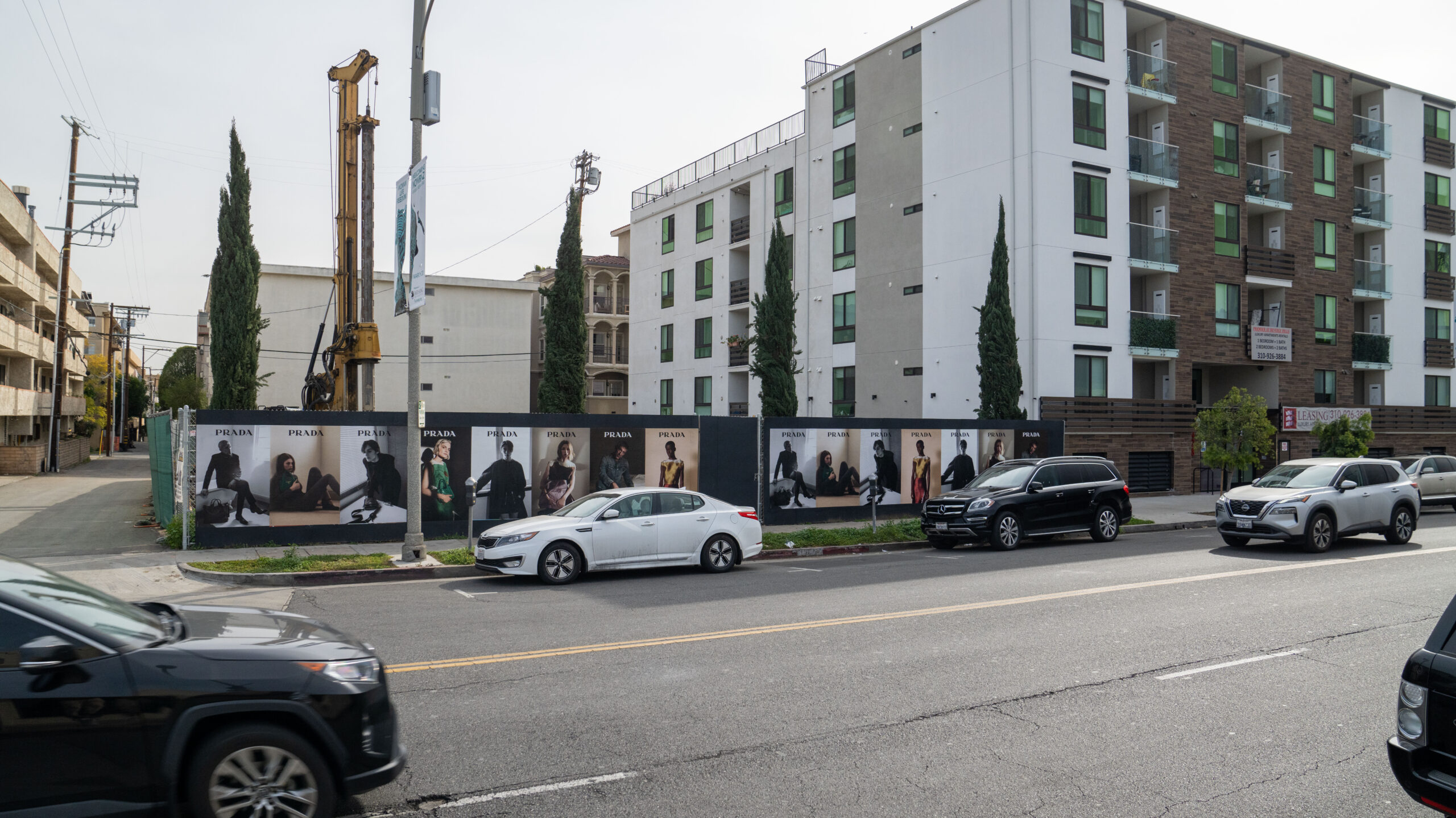 S Robertson Blvd and Burton Way
Our recent collaboration with Prada proves that Alchemy Media's OOH installations are more than just ad placements—they are show-stoppers. By leveraging a range of OOH formats, Alchemy ensured Prada turned heads among a trendsetting demographic.
–
Alchemy Media creates custom OOH campaigns that engage audiences, drive brand recognition, and generate buzz in target markets. Contact your local Alchemist and find out how our street-level advertising solutions can help elevate your brand's presence.