Toyota knew that the rollout of their brand new plug-in hybrid Prius Prime was the perfect time to connect with their target audience where it mattered most: in the streets. Since they've historically used digital marketing, Rezonate Media, an entrenched advertising arm for Toyota, needed an out-of-home advertising and media provider that could innovate and make bold ideas a reality. At Alchemy, our Los Angeles footprint spans far and wide, and catching eyes in LA traffic is our specialty.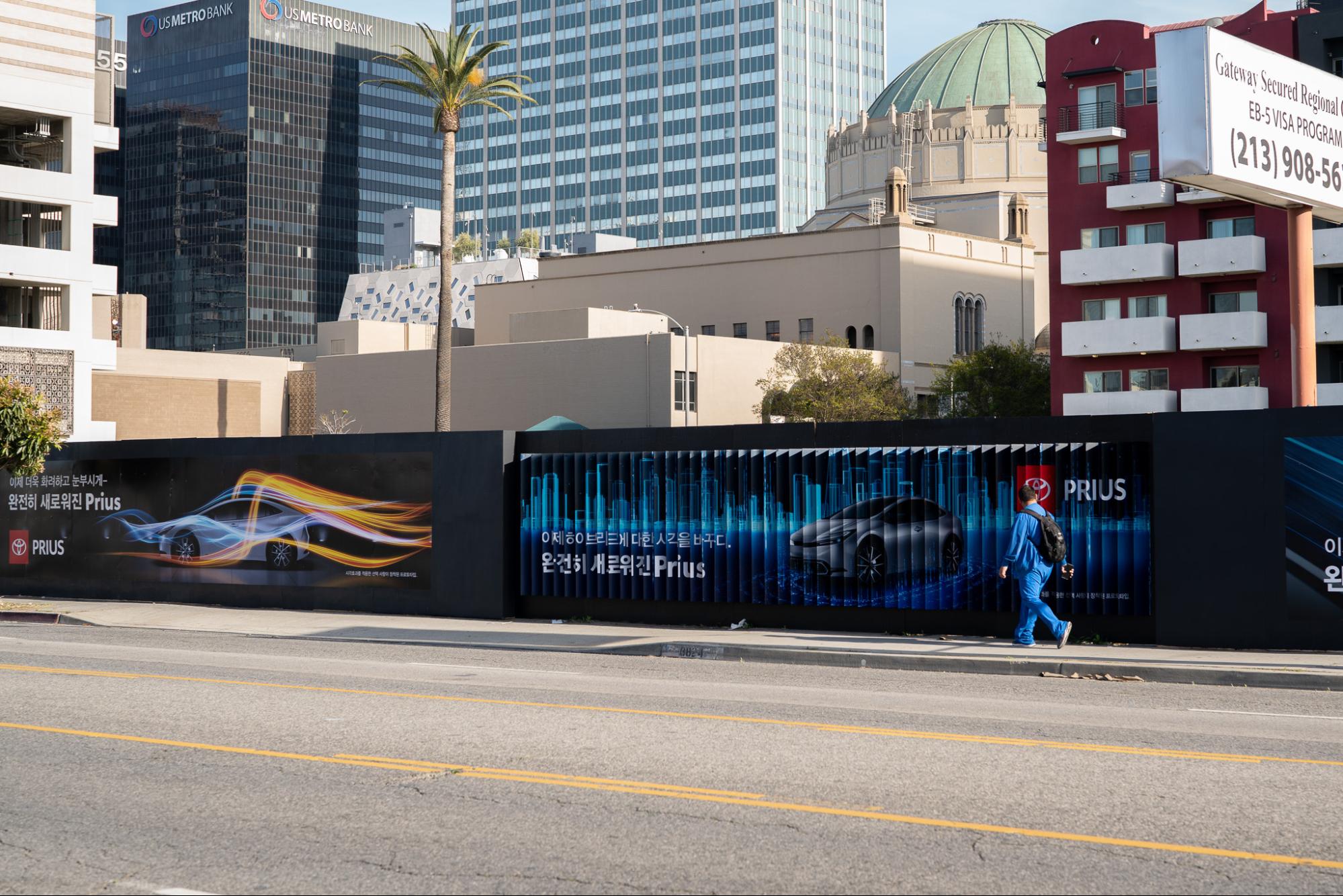 Introducing 3D Lenticulars
Lenticulars are a new Alchemy offering, and they are catching a lot of traction. It makes sense—with their unique three-dimensional effect, lenticulars take wild posting to the next level by creating an animated display that moves with the viewer. Toyota marks our first time utilizing this technique on a barricade, and it could not have turned out better. Alchemy's master installers ensured that the lenticular seamlessly transitioned between images as viewers walked or drove by, which made the ad experience eye-catching and memorable.

We installed standard murals on adjacent panels to supplement the lenticular, making the Toyota Prius creative span a whopping 6 panels—around 200 feet—down 6th St and around the corner of Serrano Ave in the heart of Koreatown. Whether people were backed up in traffic or walking down the street, everyone got a clear view of Toyota's ad.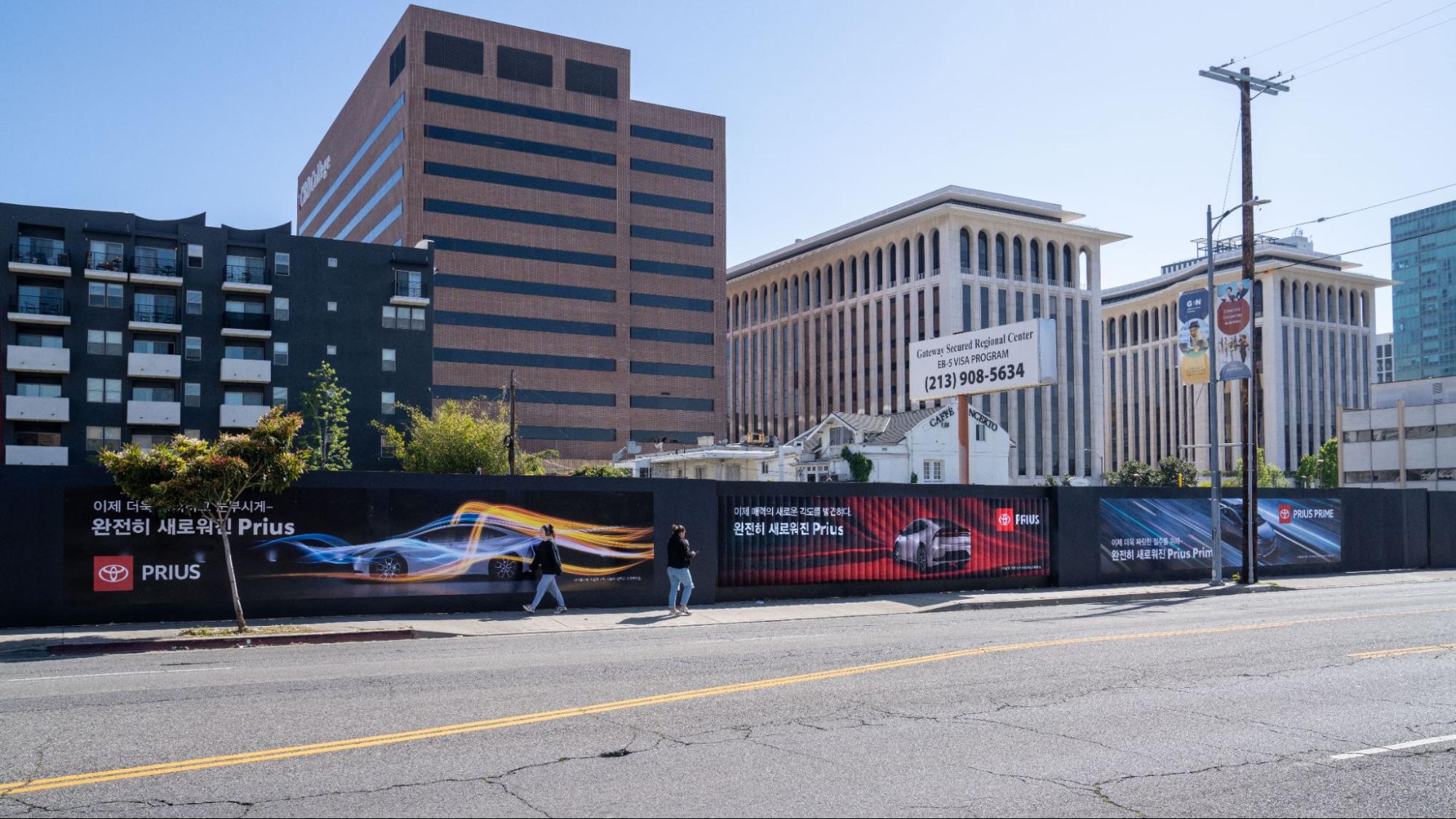 Coverage Where It Counts
Our Los Angeles inventory covers the entire city, so we had plenty of options when we heard that Toyota's target neighborhood was Koreatown. Densely packed with residents and home to large thoroughfares leading to and from downtown, the neighborhood is a prime location for street-level media. Ample foot and vehicular traffic make it the ideal environment for Toyota's central message—a car that doesn't make you compromise between efficiency and carbon footprint reduction.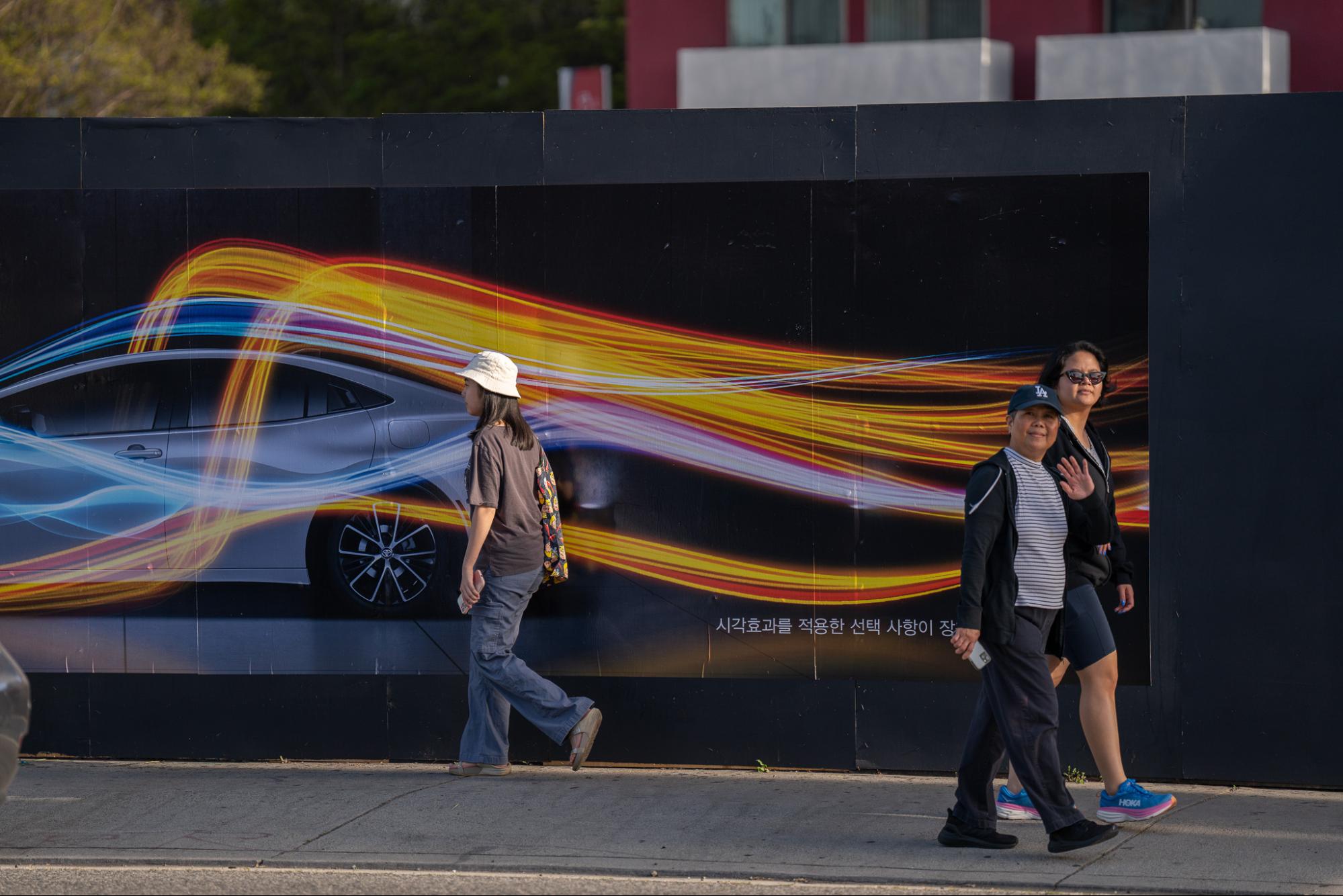 The Street-Level Impact of Out-of-Home Advertising
The best part about street-level advertising is that it creates a tangible experience for consumers, which can have a profound impact on a community. Shortly after the lenticular was live, Alchemy heard from community members that the ad was a hit. People loved the immersive experience it provided, and how much it stood out from the noise of other advertisements on the street.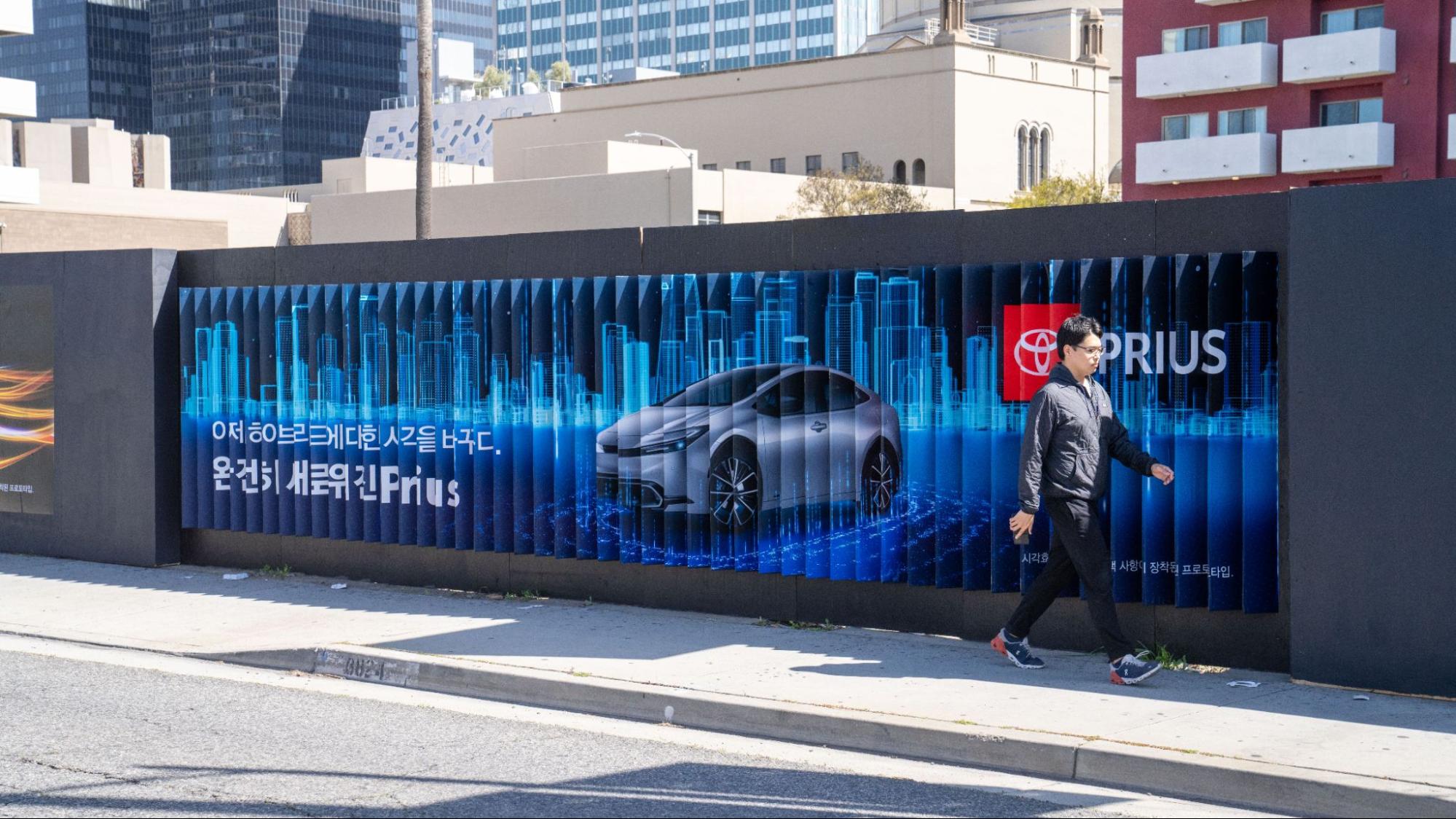 At Alchemy, finding fresh and creative ways to take wild posting to the next level is what we do best. Our recent partnership with Toyota didn't stop at catching some eyes—it immersed people in the brand's message and created a memorable and shareable experience for a whole community.
–
Alchemy Media creates custom OOH campaigns that engage audiences, drive brand recognition, and generate buzz in target markets. Contact your local Alchemist and find out how our street-level advertising solutions can help elevate your brand's presence.