Get It Done with Street-Level Advertising in 2023
Even in the digital era, today's top tech companies recognize the power of OOH advertising.
Street-level advertisements have always played an essential role in campaign success for new and established businesses. And, as seen with our recent collaborations, Alchemy's wild-in-the-streets approach has proven to be a game changer. This is especially true within the productivity space, where brands focused on increasing output offer products and services that streamline workflow, improve efficiency, and facilitate clear communication.
OOH advertisements can help your productivity-focused brand in three key ways:
1. Provide 'The Finishing Touch'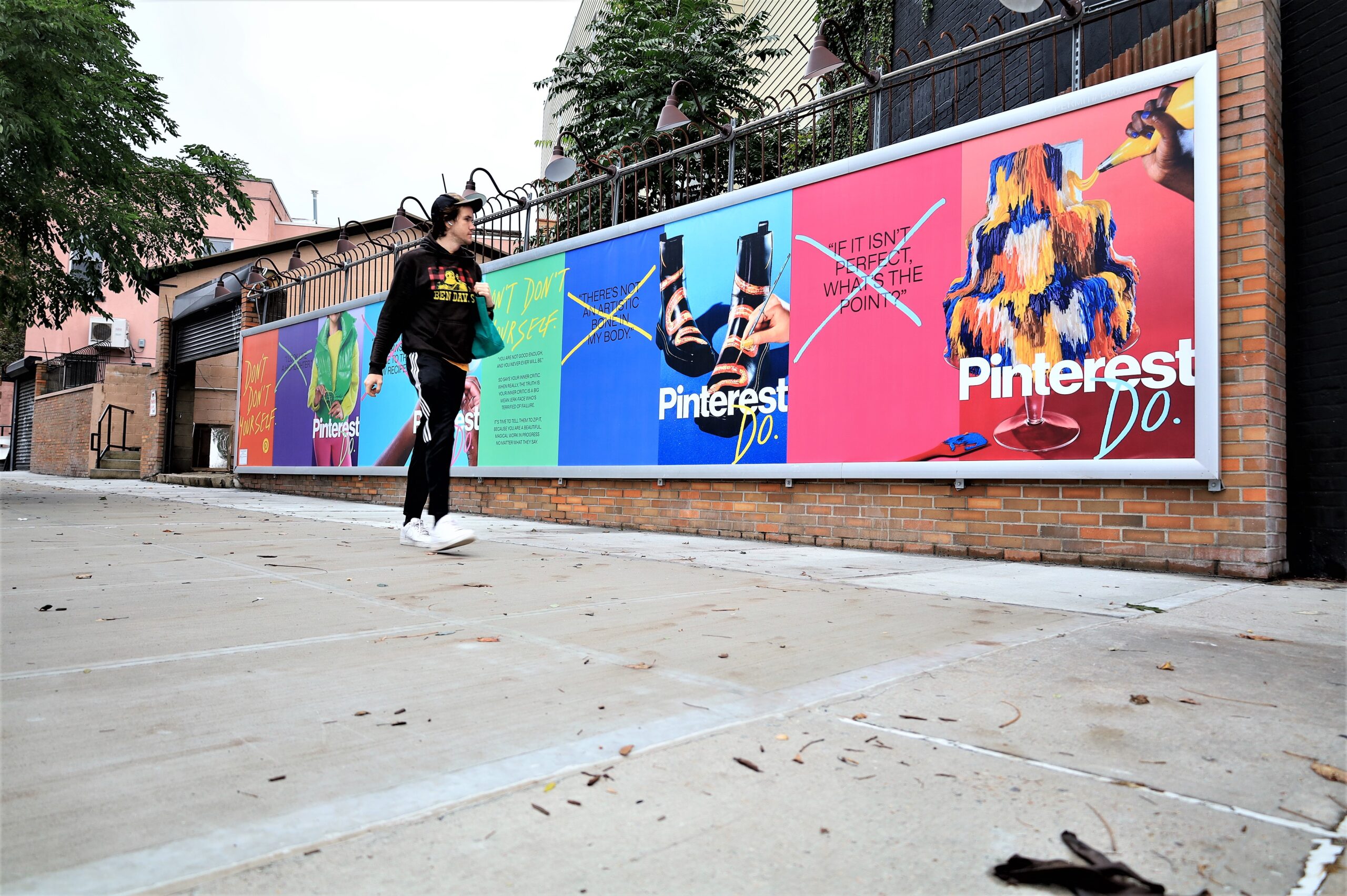 Pinterest | NYC
Street-level advertising is a powerful tool that can complement other forms of advertising to create a well-rounded campaign. Although Pinterest is mostly known as a social media platform, its pinboard design and media-sharing capabilities allow for ease of use in an integral part of the productivity process—brainstorming. For its "Don't Don't Yourself" campaign, Pinterest paired Alchemy's street-level activations with its digital and social media efforts.
This multi-channel approach ensures maximum visibility and awareness for the brand, making it more likely for potential users to get inspired and "do" via the popular app. The platform's vibrant creatives and inspiring call to action captivated one of the industry's leading markets: New York City.
2. Achieve Big Results on A Budget
Sightlines refer to the lines that lead from a person's eyes to whatever is in their view. By utilizing Alchemy's network of prime locations and tapping into our understanding of the science of sightlines, companies can target the right audience and maximize the impact of their advertising efforts. In short, Alchemy will make sure your ads are seen.
Notion | NYC
For Notion, our dedicated panels took this task-management app hyperlocal in New York City with virtually impossible-to-miss ads. The result is awareness without the need for extensive, costly advertising campaigns.
3. Gain Street-Cred with Locals
By advertising on the streets, companies can reach their target audience where they live, work, and socialize, making it more likely for potential customers to engage with their product or service.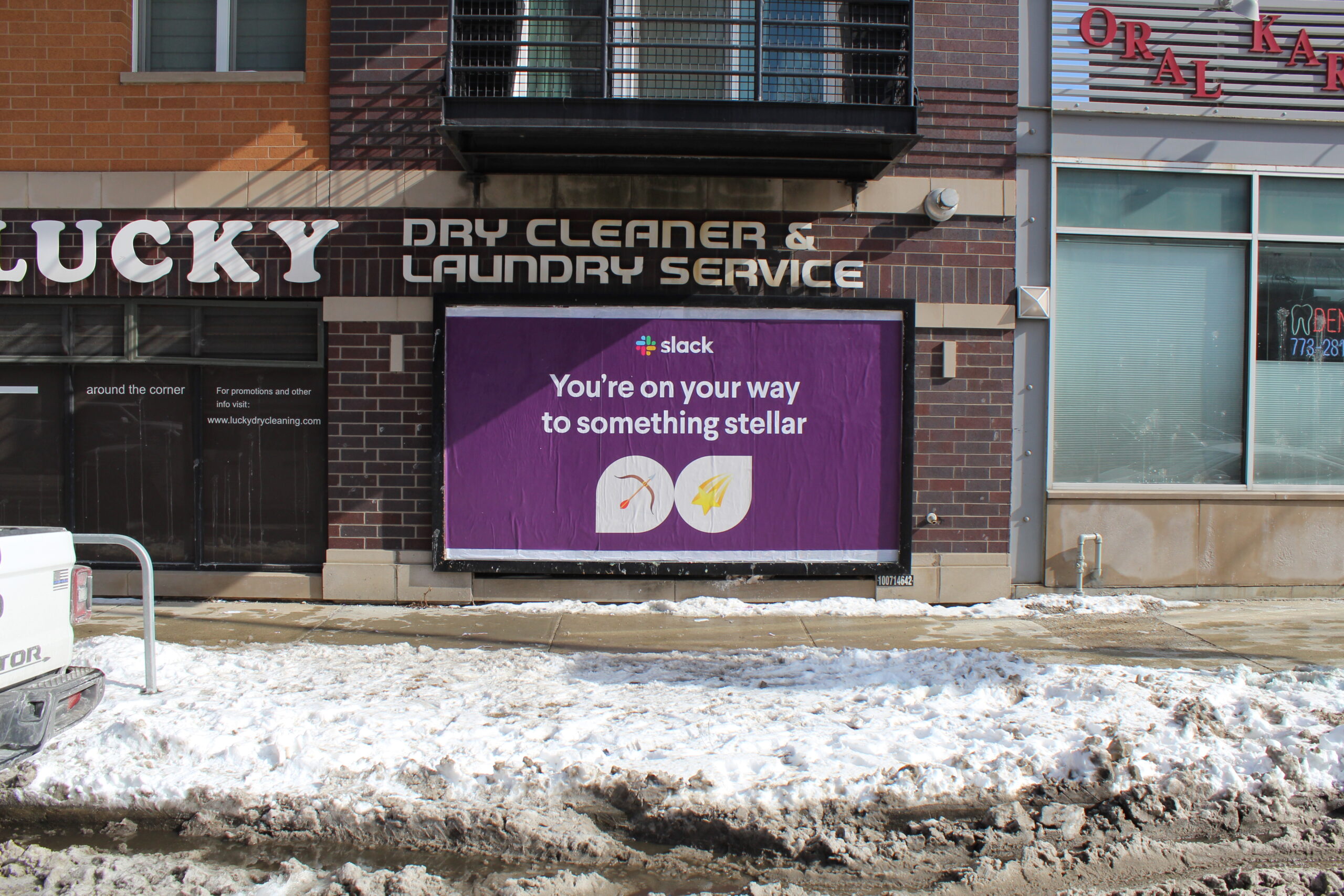 Slack | Chicago
Slack utilized our street-level billboards to help create a sense of community and urgency for potential customers. The campaign's positive and encouraging message shows that the company understands the aspirations of its target audience (and offers a service to help them achieve their goals). This created a positive association with the brand and built trust among Chicago locals. 
Get it Done in 2023 With OOH Advertising
Ready to take on new strategies in the new year? Tap into the street-level advantage and watch your reach and recognition soar in 2023. Read more about successful campaigns like the ones from Pinterest, Notion, and Slack, all utilizing Alchemy's OOH offerings for targeted and cost-effective results.