"Broken Bread" Season Two Now Streaming on KCET
How does this local, award-winning broadcast network get the word out about the highly anticipated return of Southern California's culinary icons to the small screen? Alchemy knew that the message had to be wild in the streets for maximum impact.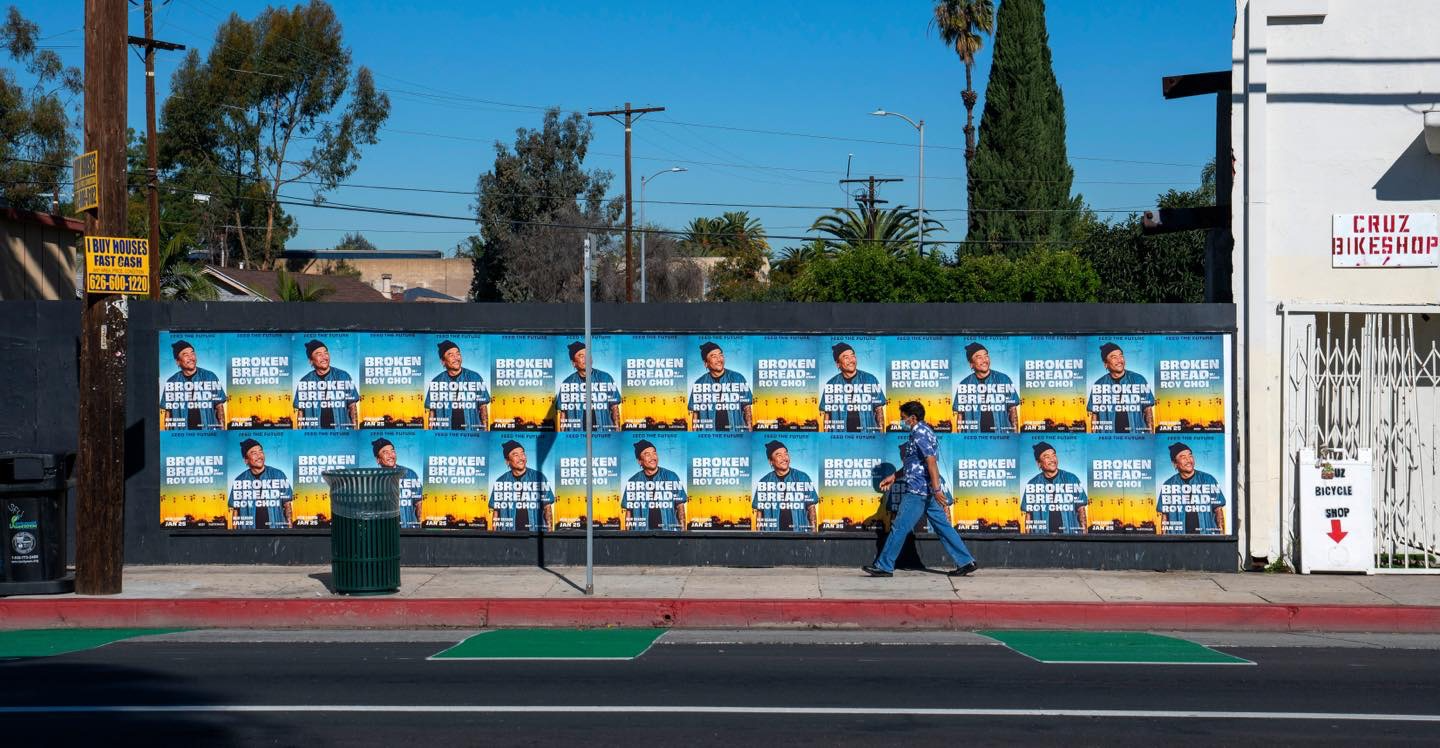 S Redondo Blvd & W Adams Blvd, Los Angeles
We returned to our roots and launched wild posting campaigns in major Southern California markets for season two of KCET and Tastmade's Broken Bread. Wild Posting, also known as "sniping" or "flyposting," is identified by step-and-repeat checkerboard posting patterns that organically use numerous posters at eye level. 
Roy Choi, a chef, restaurateur, and activist, is the show's host. Born in Seoul, South Korea, Choi and his family emigrated to the United States in 1972, settling in Southern California. Choi's endeavors, including his restaurants Kogi and Best Friend, Broken Bread, and his 2013 book L.A. Son, pay tribute to his lifelong obsession with the sociological and culinary melting pot of Los Angeles.
Following the success of Broken Bread's first season, Choi will continue to highlight the experiences of those using food as a vehicle for social change. "It's a storytelling show about broken systems and social justice disguised as a food show," Choi told The Los Angeles Daily News. "But we always use food as the through-line to be able to get to deeper topics."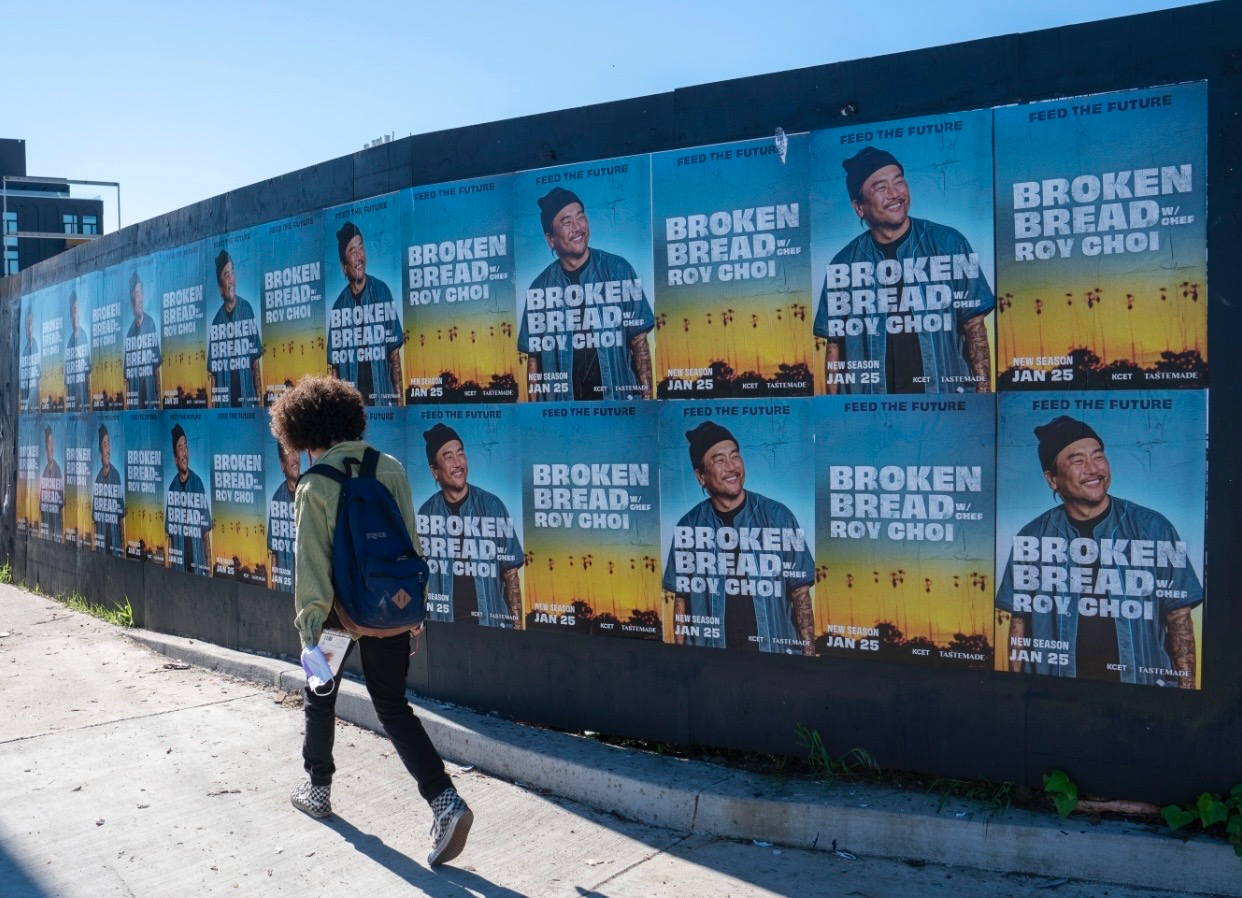 S Western Ave & 22nd St, Los Angeles
Customized Wild Posting Campaigns That Fit Every Objective
Broken Bread's vivid creatives were proudly showcased in two key neighborhoods: West Adams and Adams-Normandie. Both dedicated sites are close to public transit hubs and are just off the I-10 freeway. Due to the mix of near-constant foot and vehicle flow, the face of LA.'s son was impossible to miss.
Alchemy has more entitled offerings than any other company in the urban street-media arena. Brands of all sizes rely on our expertise because we scale according to budget and employ metrics to identify ideal locations.
Nearly a decade on, the ever-expanding streaming world has proven one thing: if audiences demand, they will deliver. As it turns out, food and culinary programming continue to be an increasingly popular reality TV sub-genre. In 2019, The Hollywood Reporter noted that over 100 shows were in production. Two seasons, an Emmy, and a James Beard Award later, it's clear that Choi, along with KCET and Tastemade, will keep setting themselves apart with this truly groundbreaking and impactful series.  
"Roy Choi sits at the crossroads of just about every important issue involving food in the twenty-first century," said Anthony Bourdain in 2013. "As he goes, many will follow." 
Season two of Broken Bread premieres January 25th on KCET.
–
Dedicated street-level billboards are used to make an impact at a defined location within a city, and oftentimes advertisers will purchase a package of multiple dedicated signs within a city. To learn more, visit www.alchemymedia.net or get in touch with a member of the Alchemy team at [email protected].