Returning to Hogwarts Twenty Years Later
How does a streaming industry leader commemorate the 20th anniversary of one of the most beloved film franchises of all time? With a unique, customized street-level advertising campaign. HBOMax and Alchemy Media teamed up to cast a spell on Harry Potter fans from coast to coast.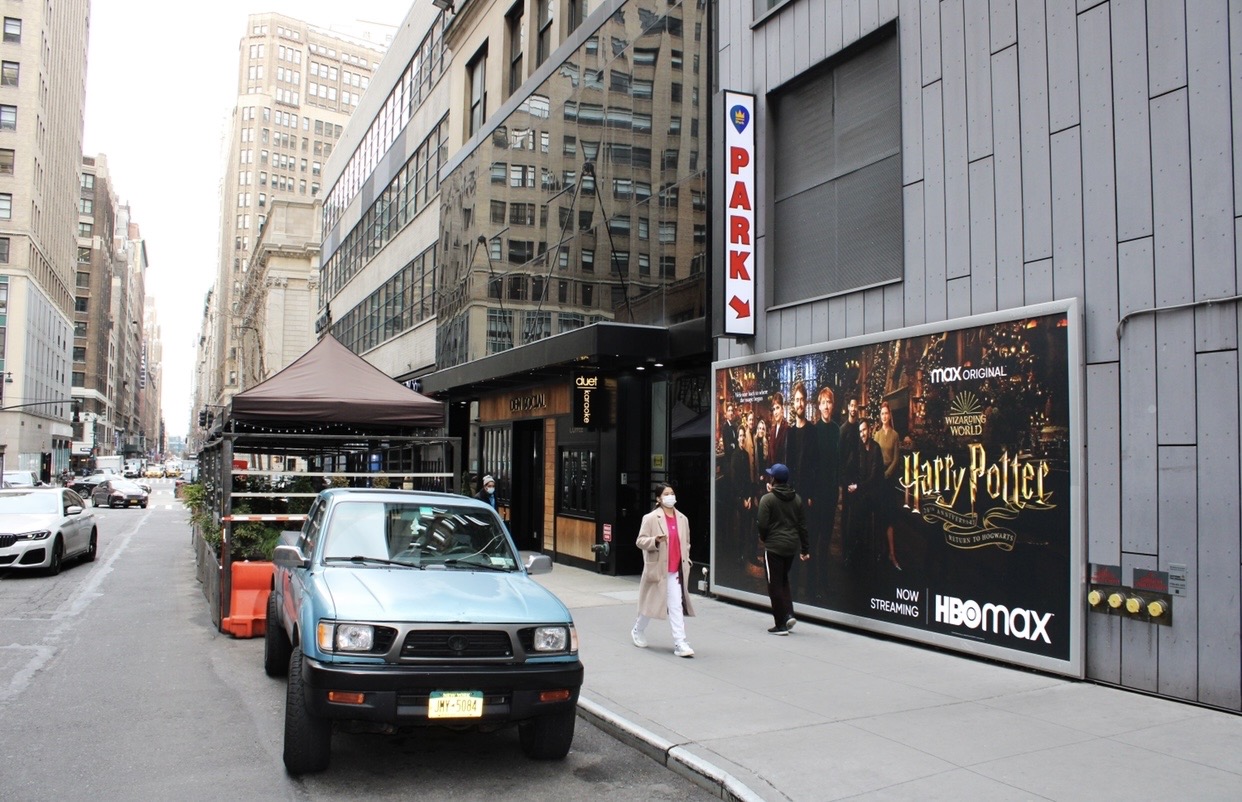 We knew a bi-coastal street-level marketing campaign for Harry Potter 20th Anniversary: Return to Hogwarts would perform well for HBOMax. Alchemy places ad campaigns from leading and emerging brands at eye-level in the top 29 chosen market areas around the country. It's why major motion picture studios rely on our venues and skills to work their promotional magic. 
Enchanting Potter Fans With Eye-Catching Wild Posting Ads
Harry, Hermione, and Ron are back! Stars Daniel Radcliffe, Emma Watson, and Rupert Grint, along with Sorcerer's Stone director Chris Columbus and supporting cast members, reunite and share on-set memories for the two-hour special. 
As reported by Vogue, "For fans of the era-defining Harry Potter series, it's difficult to believe that two decades have passed since Daniel Radcliffe first picked up his wand as the titular Boy Who Lived. But…Harry Potter 20th Anniversary: Return to Hogwarts…marked this milestone with a lavish and heartfelt reunion."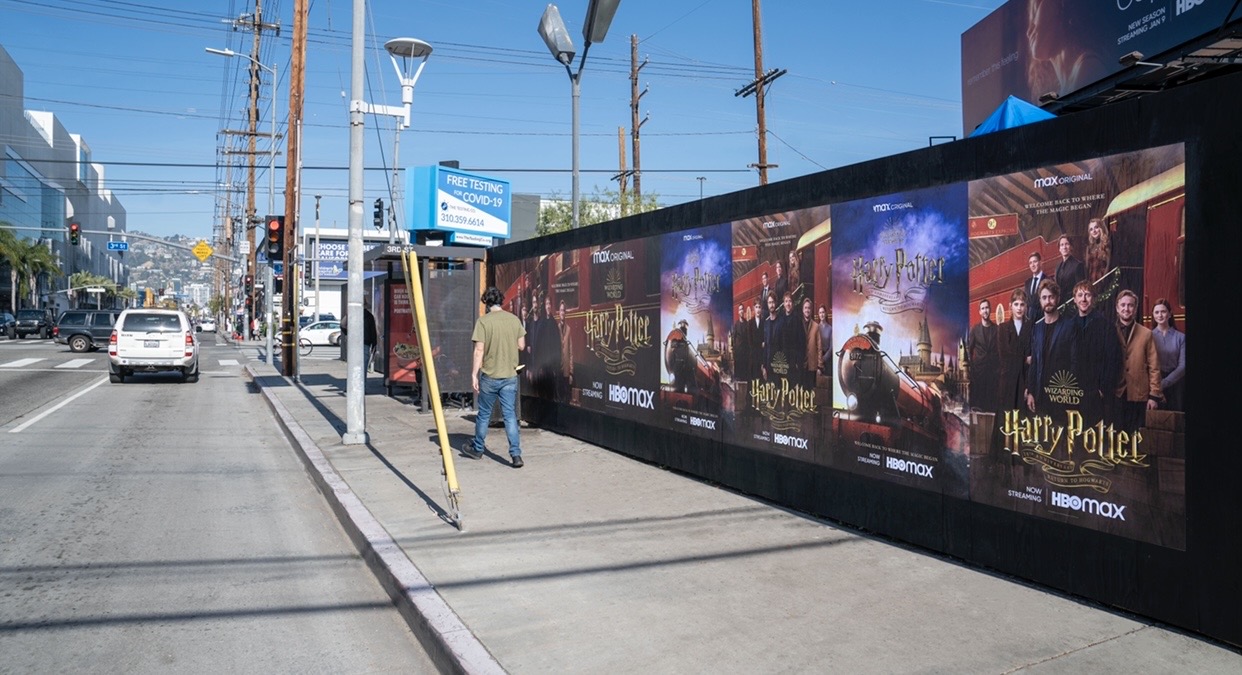 It doesn't get much better than Los Angeles and New York City when it comes to prime bi-coastal locations. Despite being 2700 miles apart, the junctions of La Cienega and 3rd Street and 36th Street and 6th Avenue have one thing in common: they are both shopping and dining magnets. Optimal sightlines are an OOH dream come true, thanks to the combination of near-constant foot and vehicle traffic. 
There's no doubt that Harry Potter will continue to influence the pop culture landscape. This 20th Anniversary special, however, is about more than just the fanfare and box office earnings. It serves as a reminder of how the film's production influenced those involved in bringing the Wizarding World to life, particularly those who grew up seeing the characters on the big screen.
"I don't think there was anything I didn't learn," Emma Watson told Vogue. "That was the beauty of it. It was my kindergarten, school, and university. Animals, special effects, media training, stunts… it was endless. I feel so thankful."
Two decades have passed as quickly as you can say Expecto Patronum. Pottermania, on the other hand, is still alive and well. Thanks to this collaborative effort, locals can now reunite with the original cast with the click of a button. 
"Harry Potter has since become such an all-encompassing phenomenon that from this vantage point, it's hard to see the full scope of what it accomplished…" Vox reported in 2018."It feels as though publishing and fandom children's literature and all of pop culture have always been the way we know them today. But Harry Potter changed the world."
Harry Potter 20th Anniversary: Return to Hogwarts is now streaming on HBOMax.
—
Dedicated street-level billboards are used to make an impact at a defined location within a city, and oftentimes advertisers will purchase a package of multiple dedicated signs within a city. To learn more, visit www.alchemymedia.net or get in touch with a member of the Alchemy team at [email protected].