NYC Locals Show Up and Show Out for a Summer Block Party
When goodr Sunglasses aimed to expand its brand in NYC, Alchemy Media's experiential division answered their call. By creating a tropical-themed, multi-day pop-up and block party in the heart of NoHo, we made sure goodr left a lasting impression.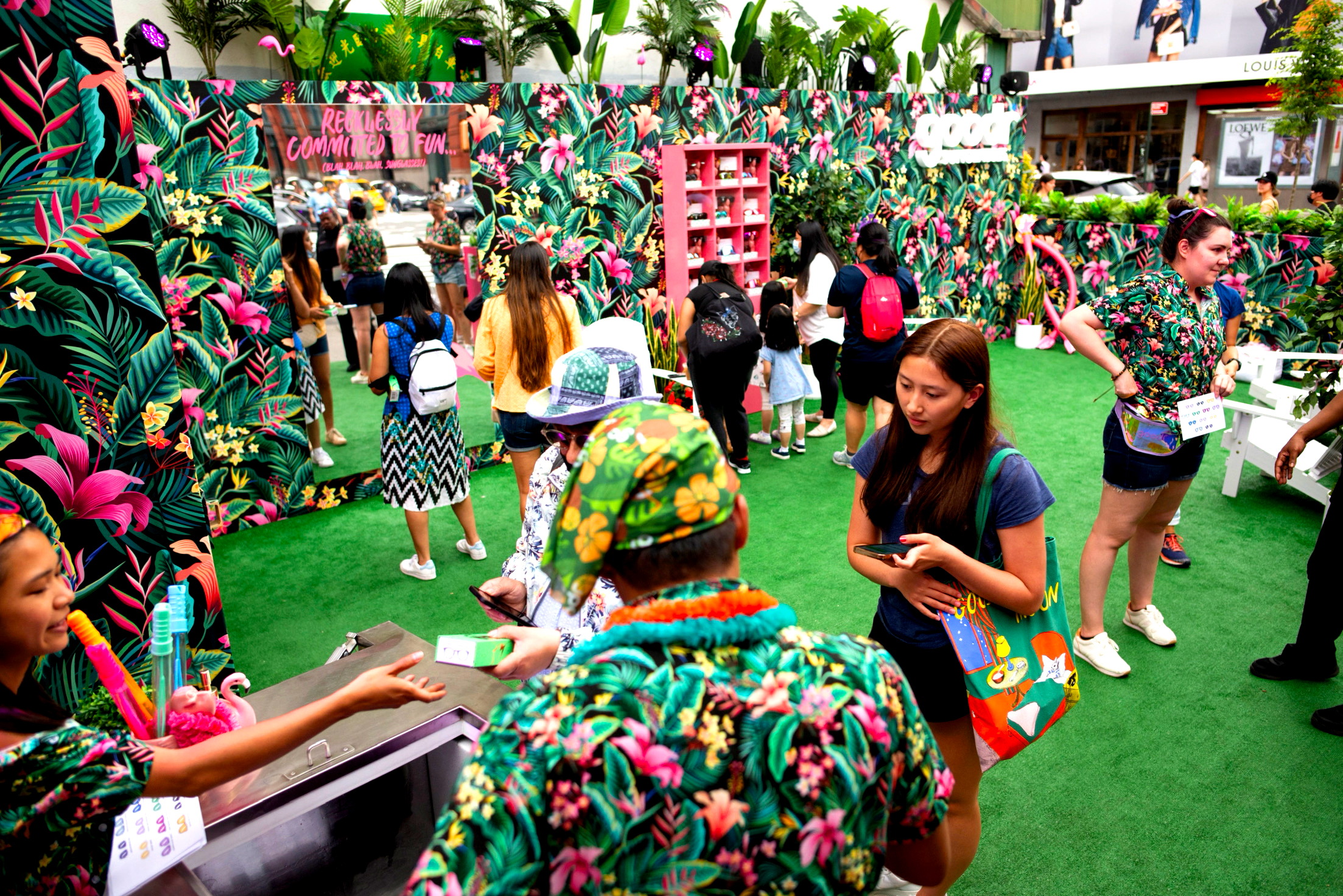 goodr Sunglasses Experiential Pop-Up | NoHo, NYC
Available in a variety of designs, goodr's affordable no-slip, no-bounce sunglasses make eye protection available to all. With summer in full swing, it was the perfect time to get goodr sunnies on the faces of as many busy, active, and eco-conscious folks as possible. We knew that a hands-on experience with Alchemy X was the way to celebrate the company's "reckless commitment to fun." 
Create Memorable, Hands-On Experiential Ads with Alchemy X
Want to set up a unique experience in the heart of New York City? We got you. 
Experiential marketing focuses on campaigns where people can participate and interact with your brand. Our team at Alchemy X can handle any part of your experiential activation, from conceptualizing ideas to hiring brand ambassadors and securing permits. Coupled with our coast-to-coast access to real estate in top locations, we can develop and execute campaigns that allow target audiences to become part of the ad. The result of our work is next-level OOH advertising—complete with word-of-mouth exposure and organic social media interactions.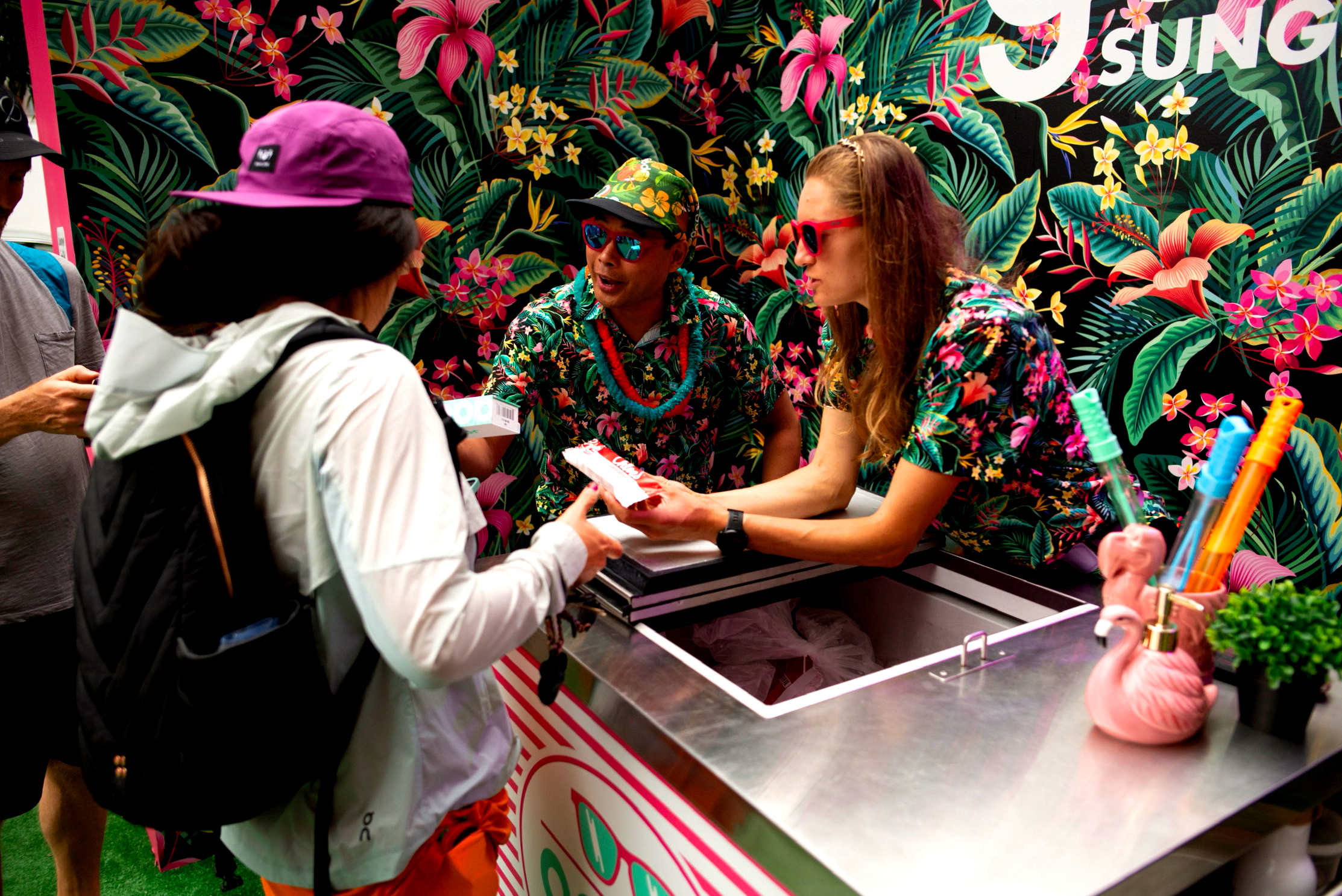 Houston St & Lafayette St | NoHo, NYC
Alchemy X brought goodr's Venice, CA storefront to one of our permitted lots in the heart of NoHo from June 9th through the 15th. Situated on the corner of Houston St and Lafayette St, this intersection positioned the company's activation where four high-traffic neighborhoods intersect: East Village, West Village, SoHo, and The Lower East Side. Each RSVP to the event—which guests completed via a QR code—guaranteed a free pair of sunglasses, a 15% discount to use on goodr's website, and a handful of other giveaway goodies.
. @goodr #goodrnyc #goodroasis pic.twitter.com/lb5yPzgpTJ

— victor🦄🌈 (@VictorLegra) June 10, 2022
The vibe at the Oasis was come for the sunglasses, stay for the party. Attendees enjoyed the festivities at the pop-up's selfie mirror and photo booth, encouraging people to share their experiences on social media using the hashtags #goodrnyc and #goodroasis. The buzz expanded the company's social footprint, and it led curious visitors straight to our installation for a full week.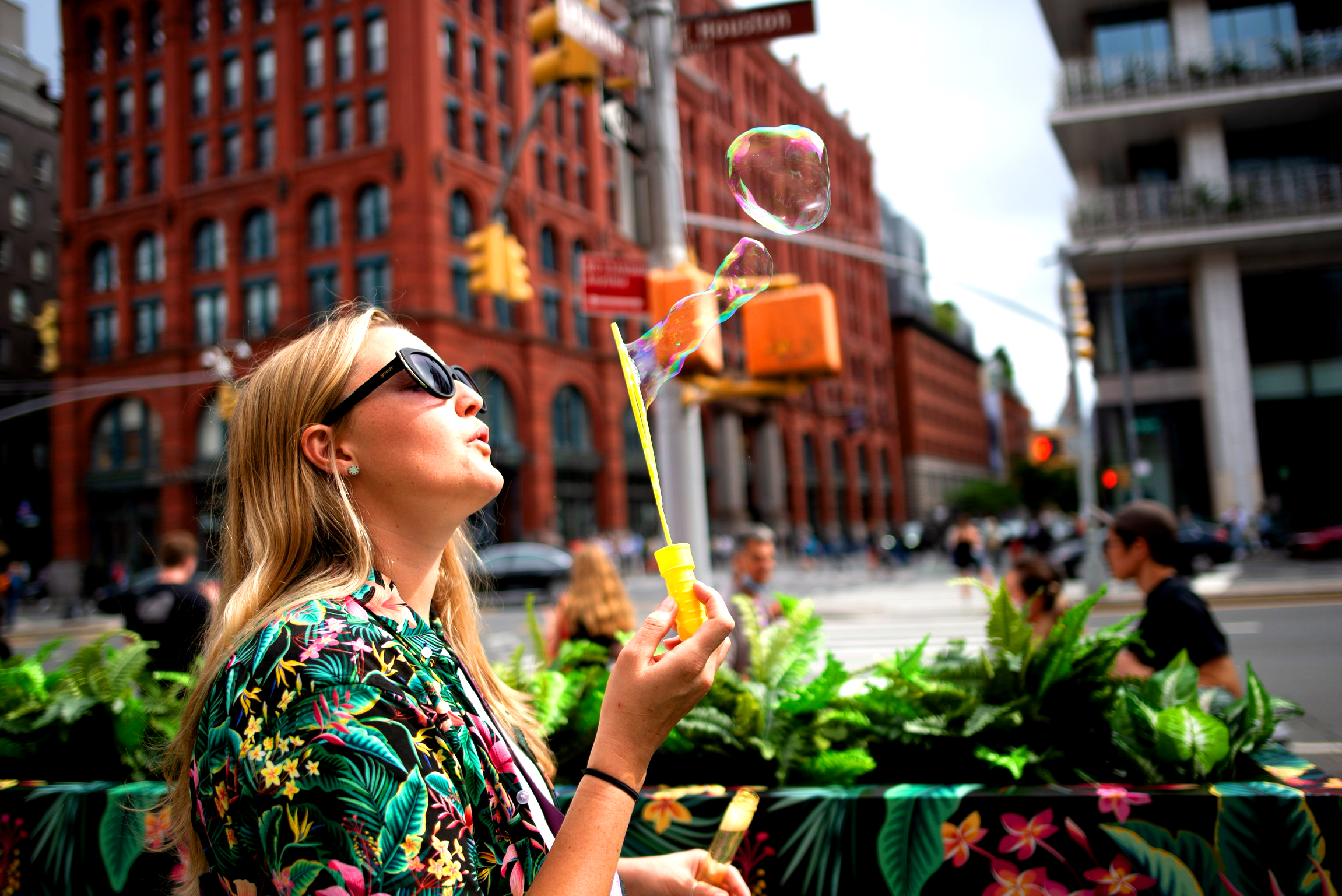 Houston St & Lafayette St | NoHo, NYC
The objective of goodr's NYC Oasis can be summed up in three key actions: target, reach, and engage. Not only were all boxes checked, the campaign also had a higher turnout than expected. Word spread so quickly that lines formed around the corner to Bleecker Street, and after seeing the overwhelming success of the first day, goodr overnight shipped an additional 2,400 sunglasses to meet the demand.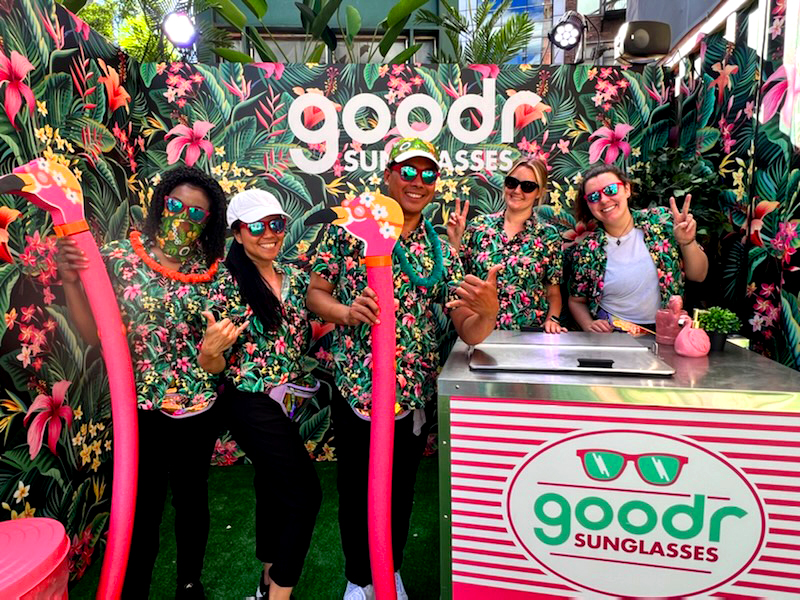 Now, that's what we at Alchemy call a great first impression. 
–
Dedicated street-level billboards are used to make an impact at a defined location within a city, and oftentimes advertisers will purchase a package of multiple dedicated signs within a city. To learn more, visit www.alchemymedia.net or get in touch with a member of the Alchemy team at websales@alchemymedia.net