Mattress Company Brings The Perfect Night's Sleep to Coastal Community
Casper, a company committed to making the best beds for better sleep, is expanding its brick-and-mortar footprint with a new Southern California sleep shop. To help spread the word about the opening of its Santa Monica store, Casper turned to Alchemy for strategic OOH activations in some of LA's most high-traffic areas.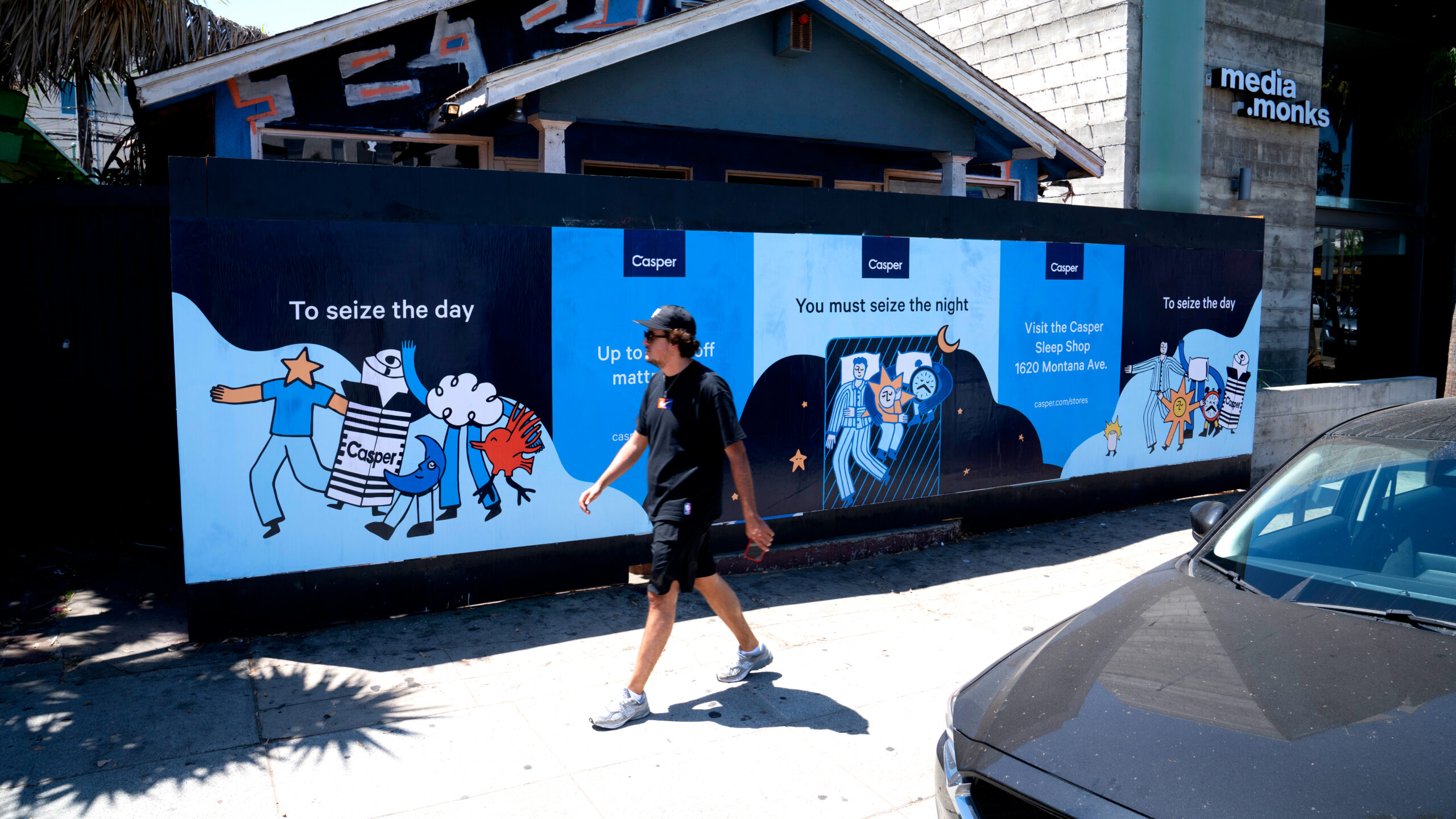 Abbott Kinney Blvd and Santa Clara Ave  | Los Angeles
Alchemy's street-level advantage is where impact and cost-efficiency meet. Our solutions portfolio and fifty years of industry experience offer nationally recognized brands like Casper unrivaled exposure in highly competitive sectors like Los Angeles and its surrounding areas.
Boost Your Brand with Targeted Street-Level Solutions 
Using Geopath analytics and our nationwide footprint, we design advertising efforts tailored to each client's unique objectives, marketing strategy, and time constraints. For Casper, we developed a dedicated wild posting campaign that helped announce their new store location and showcase an unmatched promotional offer. 
We identified two sites where Casper's striking creatives would be impossible to miss. First, our Abbott Kinney and Santa Clara site is in one of Los Angeles' trendiest and liveliest neighborhoods, which makes it a desirable location for any brand. Second, our dedicated site at Rose and 4th Ave is just three miles from Casper's new store.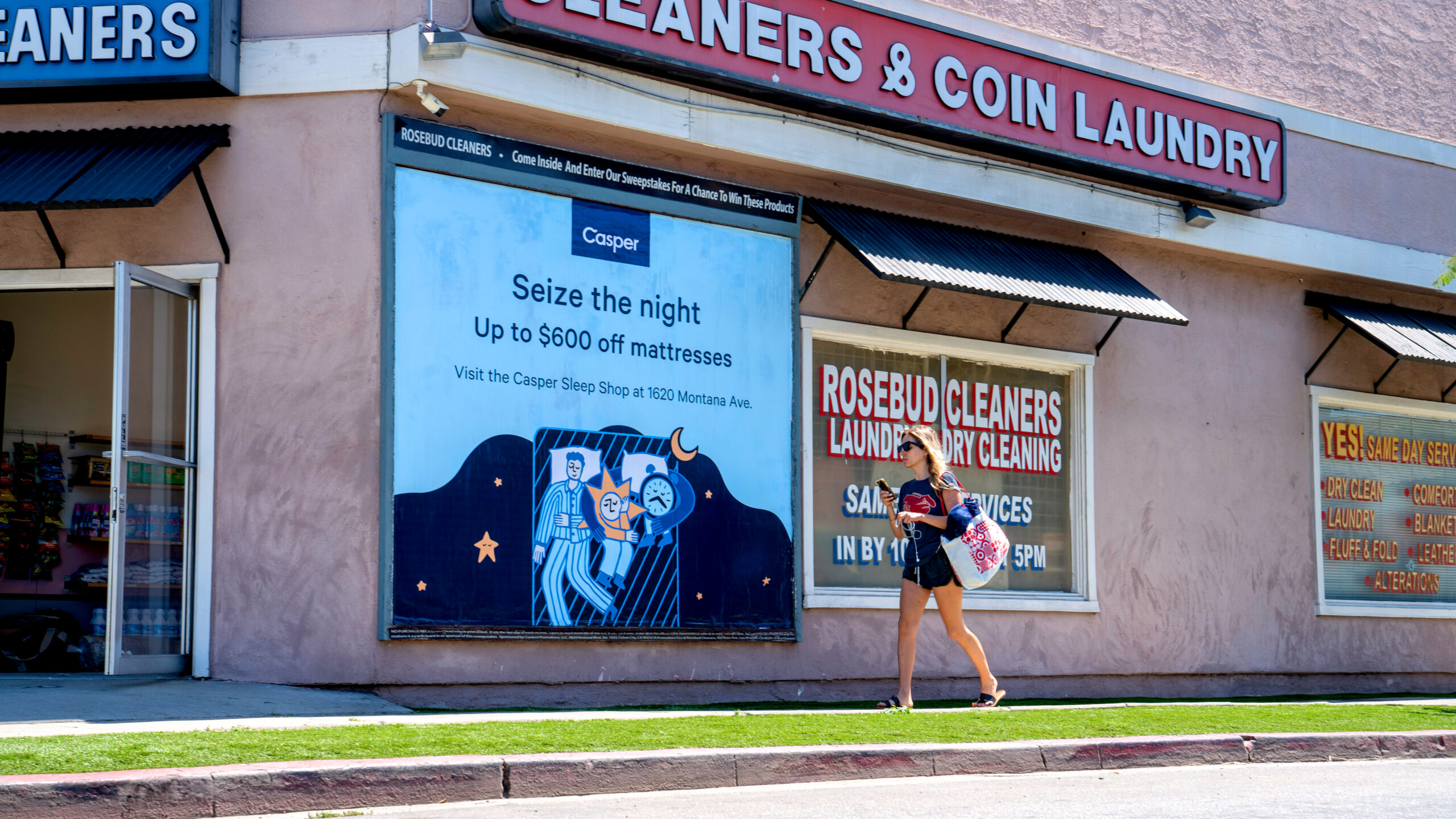 Rose Ave and 4th Ave |  Los Angeles
Both sites are abundant in pedestrian, bike, and vehicular traffic. As a result, these placements were highly effective in stimulating interest among locals and commuters. 
It's All in the Science (of Sightlines)
When it comes to ensuring the right consumers see your ads, we at Alchemy know it's all about strategic placement and the science of sightlines. Our tried and true methods produced engaging activations that enhanced campaign messaging and drove foot traffic to Casper's new storefront.
The sleep startup originally made headlines with its direct-to-consumer mattress solutions that aimed to "awaken the potential of a well-rested world." Recently, their oh-so-comfy retail concepts have generated a bi-coastal buzz. Even CNN boasted that the company's reimagined retail experience provides a "one-stop shop for everything you need to get a solid night's rest." 
Just as Casper turns to science to help its consumers achieve the perfect night's sleep, Alchemy harnesses the power of OOH advertising to deliver in-budget and on-time results. Not only did we help Casper meet their campaign goals, but our combined efforts also helped spread an important message to on-the-move communities: embrace the power of rest. 
–
Dedicated street-level billboards are used to make an impact at a defined location within a city, and often advertisers will purchase a package of multiple dedicated signs within a city. To learn more, visit www.alchemymedia.net or get in touch with a member of the Alchemy team at [email protected].