Street-Level Ads Target Austin and Nashville's Music Fans
Brands that want to stand out in competitive sectors know they can benefit from Alchemy's fifty years of street-level expertise. Two major music acts utilized our one-sheets in Nashville and Austin to target music lovers and event-goers.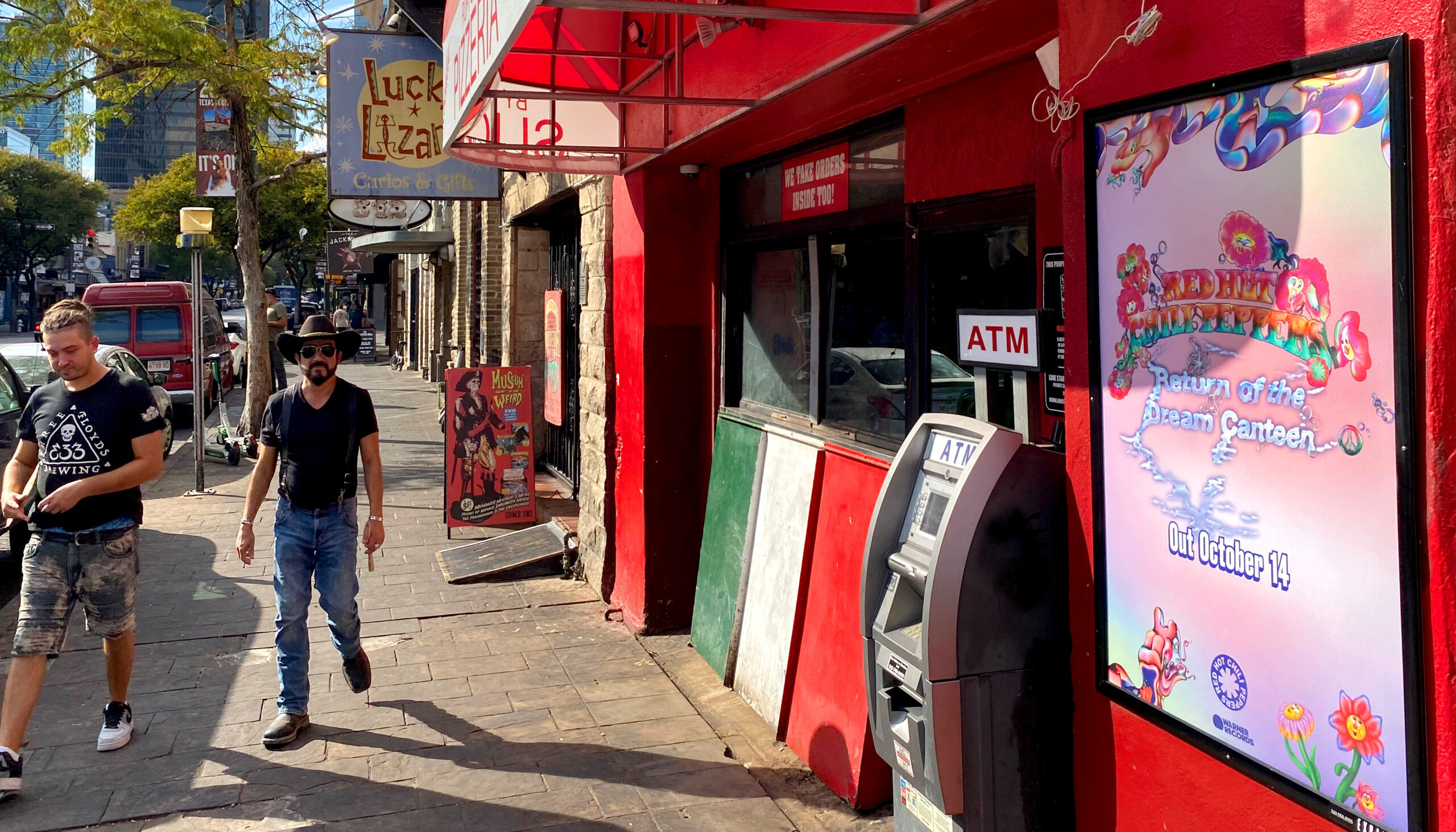 The Red Hot Chili Peppers | Austin
The Red Hot Chilli Peppers and Zach Bryan were looking for street-level solutions in markets where out-of-home is less prominent compared to other major cities. We enhanced brand visibility in the booming regions of Austin and Nashville with note-perfect execution.
Wild in the Streets with One-Sheets
At Alchemy, our proven strategies and national portfolio enable us to create advertising campaigns tailored to each client's unique objectives. Our one-sheet plant is an example of this—it checks all the out-of-home campaign boxes while maintaining a hyperlocal approach. By striking deals with local landlords, we can post framed posters of your ad creative in tertiary markets where out-of-home advertising is hard to come by. 
In the cases of The Red Hot Chili Peppers and Zach Bryan, we activated one-sheet ad strategies in Austin (during Austin City Limits) and Nashville, respectively. Both cities are music event hubs; therefore, these markets proved ideal locations for capturing target audiences.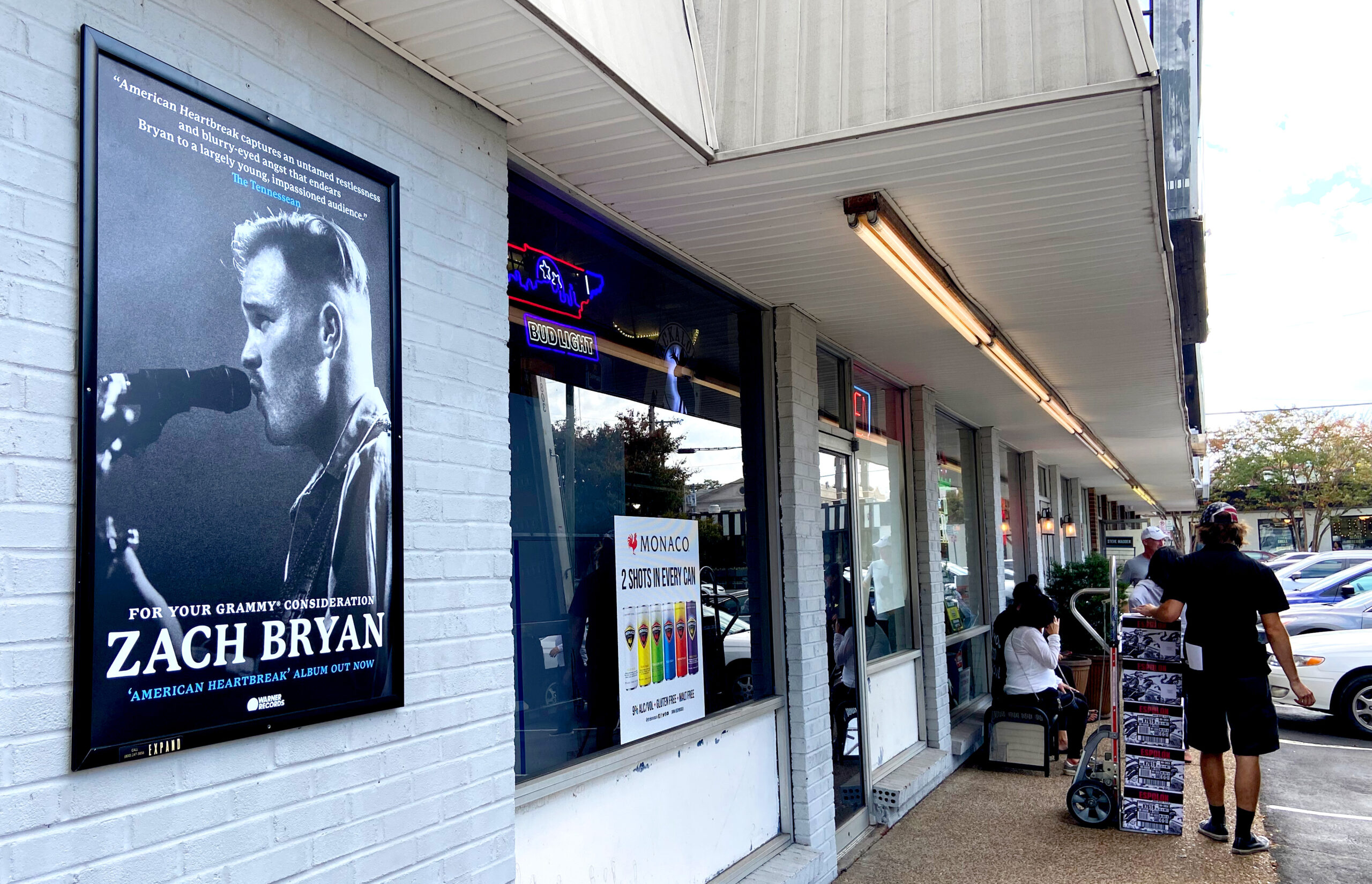 Zach Bryan | Nashville
For us, ensuring the right consumers see your ads starts with strategic placement and understanding sightlines. With our tried and true methods, we produced head-turning activations that enhanced campaign messaging for both clients. 
These one-sheets are available in multiple markets and can be targeted toward specific audiences around events, niche demographics, and various consumer habits. There is a high demand for this offering in key markets—especially leading up to highly anticipated events. An early inquiry is strongly recommended.
–
Let Alchemy elevate your brand messaging with our coast-to-coast sites, rapid execution, and Geopath-backed metrics. To learn more, visit www.alchemymedia.net or get in touch with a member of the Alchemy team at websales@alchemymedia.net.