Emerging Online Grocer Aims to Make Eating Organic Affordable
If you think organic foods should be easy and affordable, you're not alone. Fortunately, Thrive Market has heard the pleas of health and budget conscious consumers. They plan on capturing a piece of the online grocery delivery pie with a simple, yet revolutionary idea: healthy groceries shouldn't break the bank.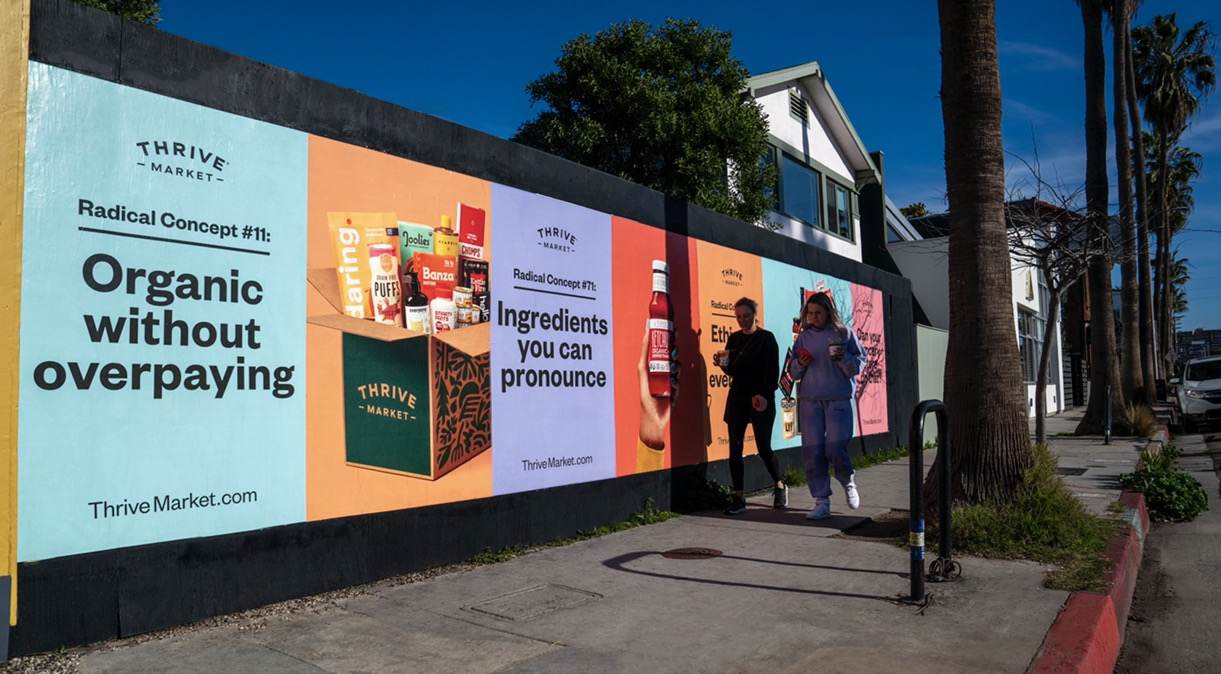 When the emerging e-retailer turned to Alchemy in an effort to raise awareness about its one-stop-shop membership, we had two words: Venice Beach. One of Los Angeles' health-conscious hot spots, Abbot Kinney was the ideal location to feature Thrive Market's first brand campaign. 
"Thrive Market is hoping to capture a bigger piece of the growing online grocery business with its first brand campaign," reported Ad Age. "In a series of spots, the membership-based online retailer touts its prices, which it says are lower due to direct relationships with the organic brands it sells."
Wild Posting Meets Traffic-Stopping Barricade Ads
The barricade at Abbot Kinney and Palms, surrounded by popular retailers and restaurants, fit the bill perfectly. Thanks to the area's near constant vehicular and pedestrian traffic, this intersection proved to be their ticket to increased brand awareness in the heart of the westside.
"There's a focus on organic products as well as keto and vegan items at affordable prices," reported USA Today. "Thrive Market also has its own line of products and uses carbon-neutral delivery, for feel good purchases. You can fill your orders via the Thrive Market app or online on your internet browser, and then wait for your shipment to arrive."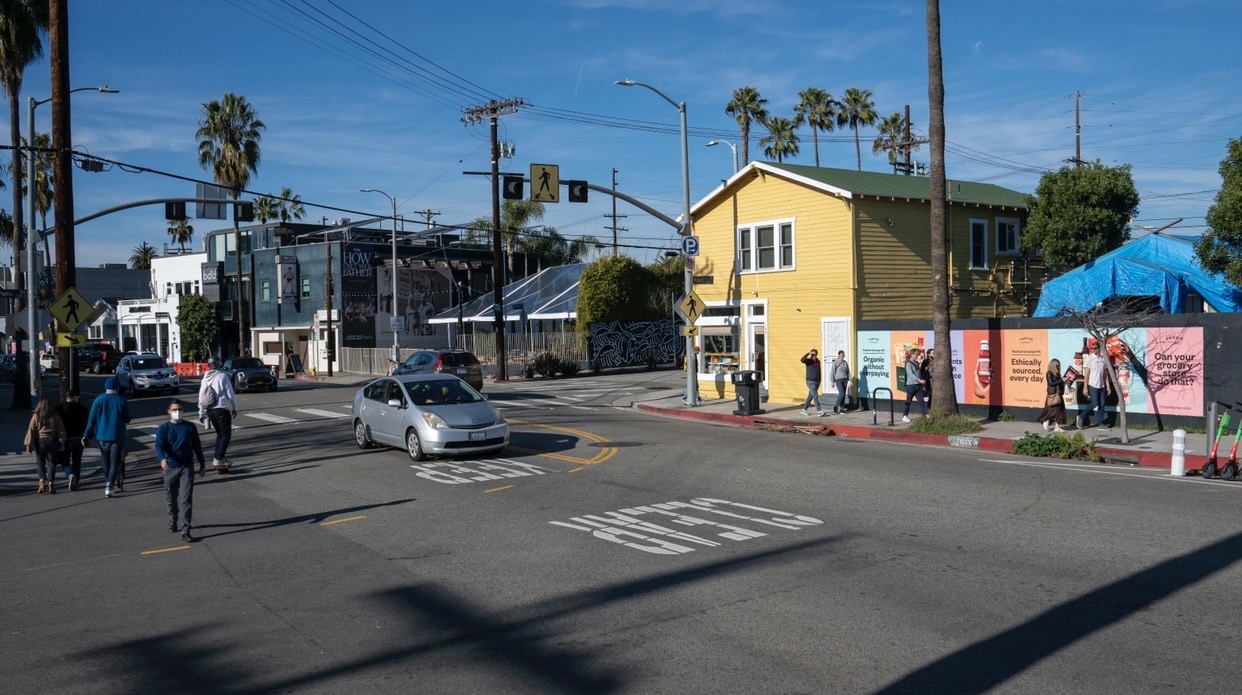 Venice Beach's undeniable social media footprint is another reason why advertisers flock to this area. Picturesque and hip, it's a photographer and influencer hub. In our social media-obsessed society, being at ground-level is a significant advantage.
The new year means resolutions, and historically, eating healthier and saving money are among the most popular. With everyone ringing in 2022, Thrive Market's call-to-action is timely and relevant. The company is off to a great start,  and was recently named one of the best grocery delivery services by USA Today.
Simply put, our street-level presence helped promote Thrive Market's key messaging: healthy living made easy. "The 25% to 50% price difference could help close the gap between the sometimes inflated 'organic' prices at some grocery stores," wrote Mara Leighton for Insider, "making Thrive Market a viable choice for the average person on a budget."
---
Dedicated street-level billboards are used to make an impact at a defined location within a city, and oftentimes advertisers will purchase a package of multiple dedicated signs within a city. To learn more, visit www.alchemymedia.net or get in touch with a member of the Alchemy team at websales@alchemymedia.net.