Hello again… Sidney.
What does the return of a wildly popular horror franchise paired with a marketing campaign that kills mean? You guessed it—Ghostface has returned to Woodsboro.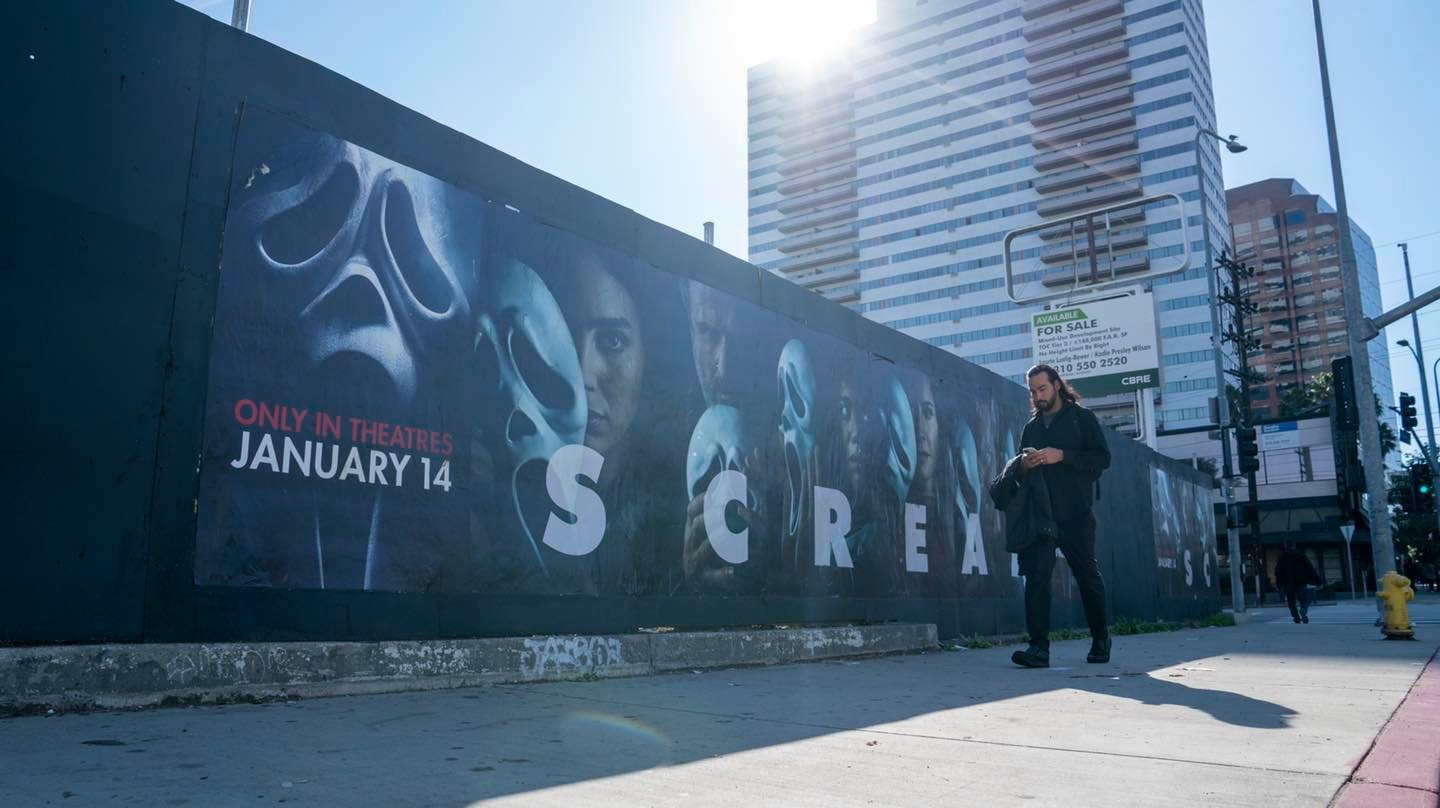 Alchemy Media has the venues and knowledge major motion picture studios depend on to mark the release of their latest projects. When it came to Paramount Pictures, we knew just where to place the head-turning creatives for Scream, its first national theatrical release of 2022. According to Variety, "The movie sees a mysterious new killer donning the Ghostface mask, once again targeting a group of local teenagers." 
Fans of the 1996 film that started it all are sure to run to theaters—the fifth installment reunites stars Neve Campbell, David Arquette, and Courteney Cox.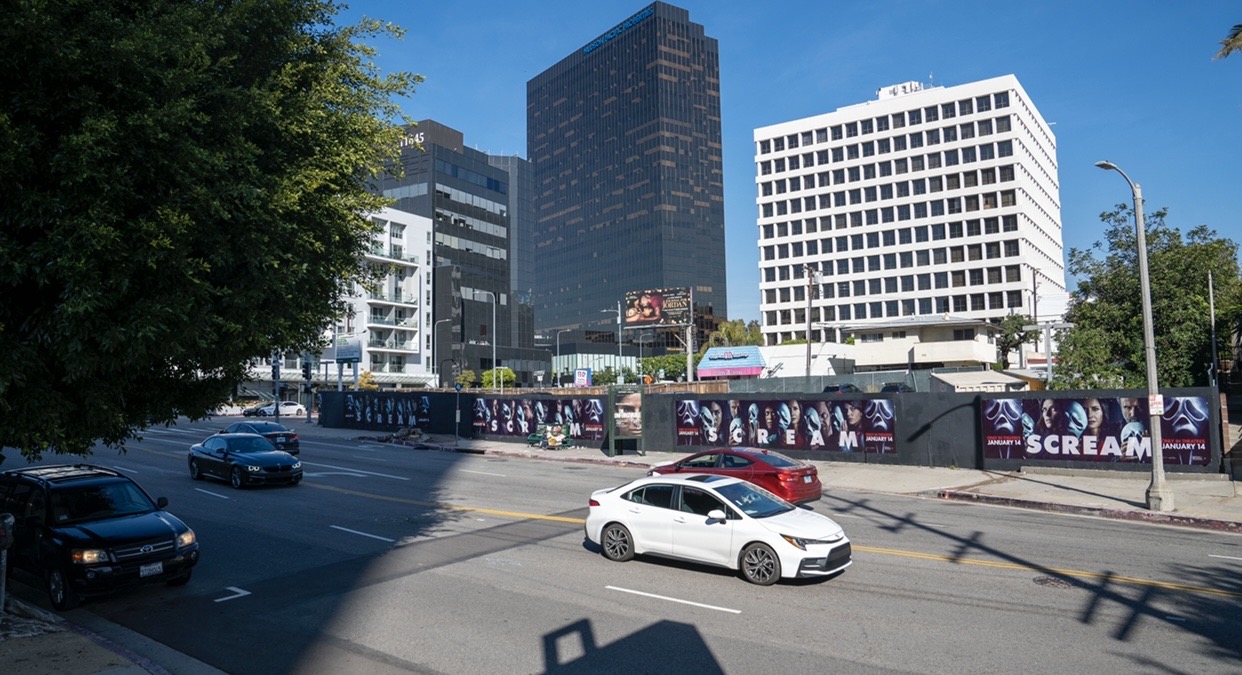 Paramount's mission was simple and direct: Stop Traffic. The strategically placed Scream cast portraits along the busy intersection of Wilshire and Barrington in Los Angeles did just that. 
Wild Posting Sites That Get Noticed
When it comes to valuable placements, it doesn't get much better than the high-traffic neighborhoods of Brentwood and Westwood. Combine the always busy movie-lovers haven of this area with the East/West-bound vehicular traffic of Santa Monica Blvd, and you've hit a marketing demo goldmine.
 "At its release, 'Scream' reinvented the slasher picture, populating it with photogenic cast members who were well-versed in the genre's rules and tired of its clichés," wrote Dave Itzkoff of The New York Times.
"It made a star of its screenwriter, Kevin Williamson, reinvigorated the career of its director, Wes Craven, and kicked off a cottage industry of imitators and parodies."
After almost two years of pandemic life, L.A. locals are escaping everyday stresses by heading back to theaters. Through this collaborative effort, locals know to secure their tickets if they are in the mood for a nostalgia trip, several good screams, or perhaps a bit of both. Rotten Tomatoes Editor-In-Chief Joel Meares provides, arguably, the best review the film could ask for in a single tweet: "…Wes would be proud."
Scream opens in theaters on January 14th.
–
Dedicated street-level billboards are used to make an impact at a defined location within a city, and oftentimes advertisers will purchase a package of multiple dedicated signs within a city. To learn more, visit www.alchemymedia.net or get in touch with a member of the Alchemy team at websales@alchemymedia.net.