Early Oscar Buzz for Focus Features' Historical Epic

Focus Features, the production and distribution studio behind critically acclaimed films such as The Motorcycle Diaries, Milk, and The Theory of Everything, came to Alchemy to promote the theatrical release of its newest project. With the film's star-studded cast and director Robert Eggers already generating Oscar buzz, The Northman took over the streets with our coast-to-coast approach.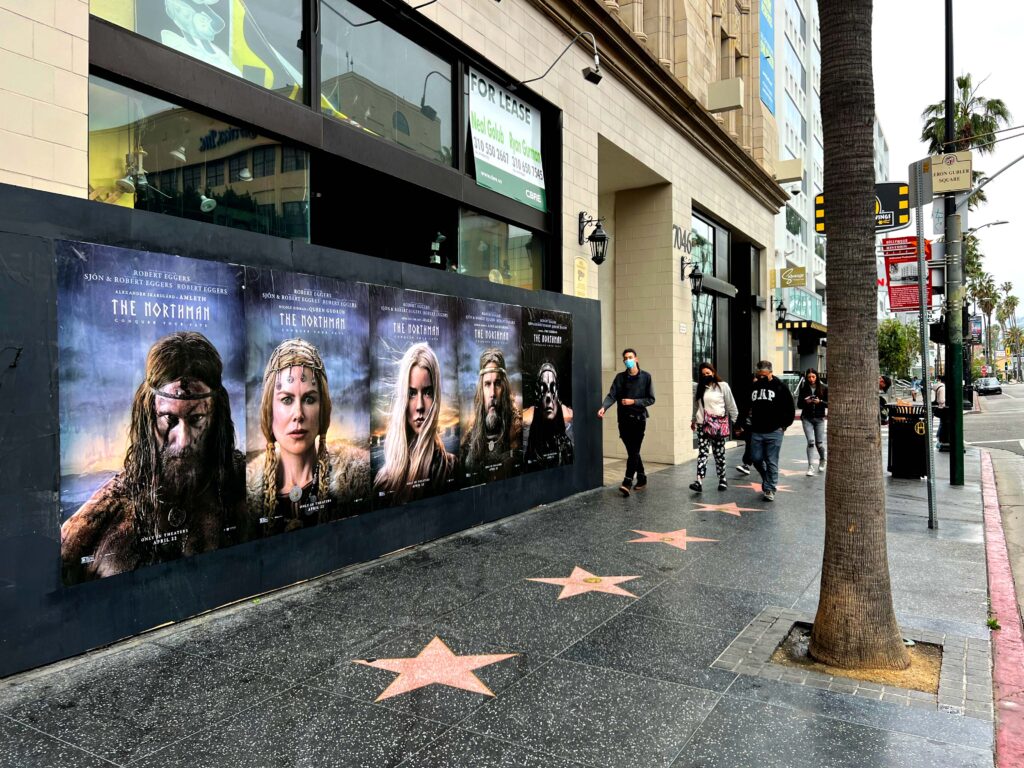 Hollywood Blvd & North Sycamore | Los Angeles
As a film's release date approaches, studios aim to raise awareness, increase advance ticket sales, and, ultimately, drive targeted viewers into theaters on opening weekend. Alchemy Media accomplished this for The Northman by combining our strategic installations with their striking creatives in an expansive OOH campaign across ten major cities.
Targeted Street-Level Solutions From Coast to Coast
Established and up-and-coming companies alike rely on Alchemy for our street-level advantage. Our extensive inventory is backed by Geopath metrics, which enables us to create custom and purpose-driven dedicated and wild posting campaigns that check each client's budget, strategy, and deadline boxes.

Broadway & 51st | New York City
For Focus Features, we designed multiple citywide campaigns that, once executed, made The Northman stand out in some of the nation's busiest concrete jungles. Beginning in the West, The Northman touched down in Los Angeles and San Francisco.

Valencia St | San Francisco
Making its way east, the campaign appeared in Chicago, Atlanta, and Houston.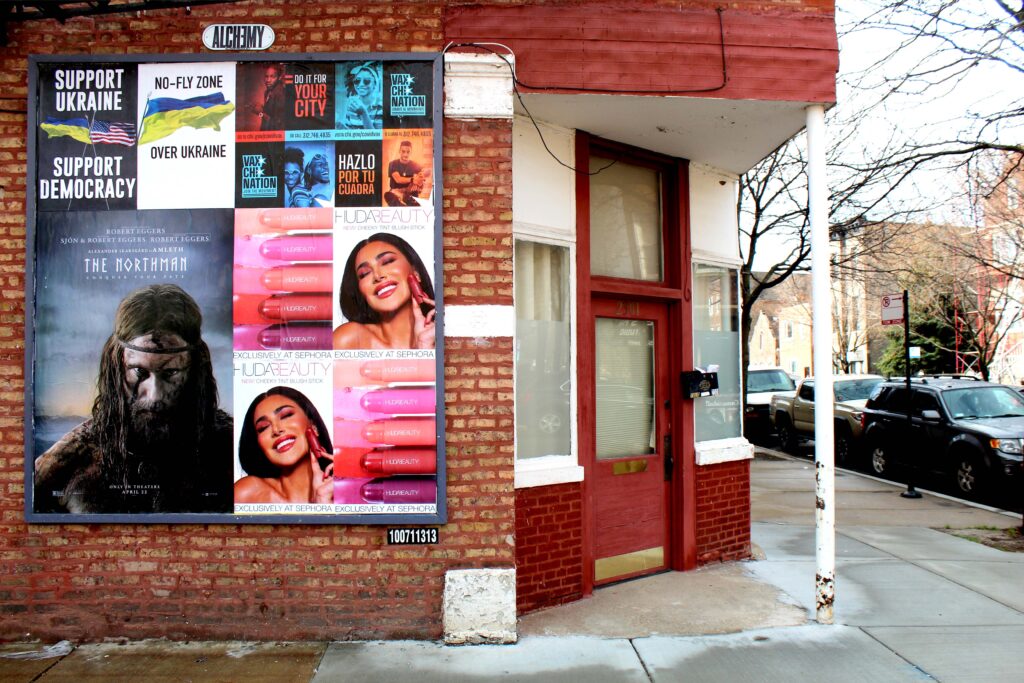 South Leavitt St | Chicago
Finally, we hit the Atlantic with panels in Miami, Philadelphia, DC, and New York City.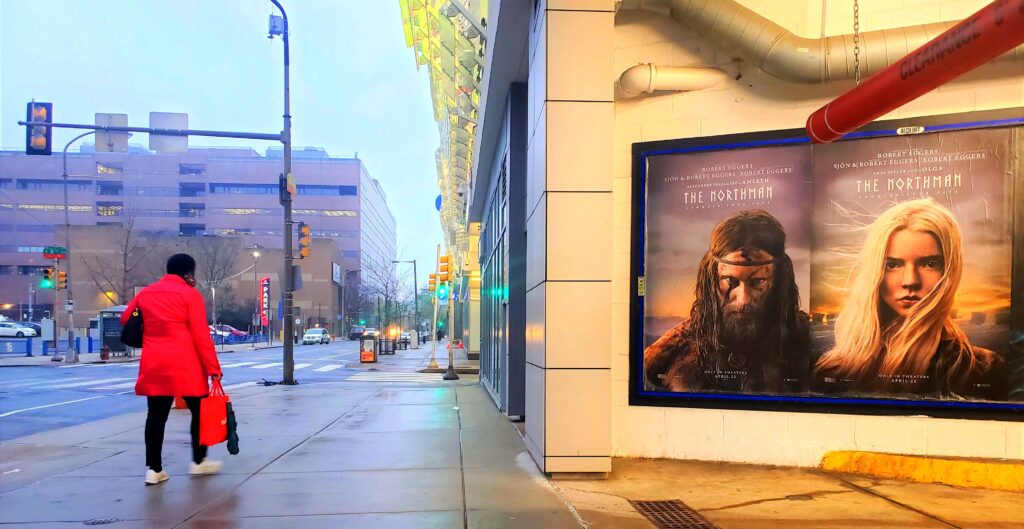 Filbert St | Philadelphia
Conquer Your Fate With Our Targeted Campaigns
Set in 10th Century Iceland, The Northman tells the story of a Viking prince who seeks to avenge the murder of his father. The film stars Alexander Skarsgard, Nicole Kidman, Anya Taylor-Joy, Willem Dafoe, and Ethan Hawke.
Even before its release on silver screens across the nation, The Guardian has already declared that The Northman is "built to endure." The film "rivets its audience in a different way from most mainstream hero's-journey films: its moral compass keeps spinning, the value and valor of Prince Amleth's revenge mission are constantly in question."
Consumers engage with ads quickly and instinctively, which made Alchemy's eye-level inventory all the more important to The Northman's campaign goals. Alchemy's latest partnership with Focus Features highlights how our strategic acquisition of key real estate, combined with our understanding of the science of sightlines, gets projects noticed—including 2023 Oscar hopefuls.
The Northman opens in theaters April 22nd. 
–
Dedicated street-level billboards are used to make an impact at a defined location within a city, and oftentimes advertisers will purchase a package of multiple dedicated signs within a city. To learn more, visit www.alchemymedia.net or get in touch with a member of the Alchemy team at websales@alchemymedia.net.