Transforming NYC Streets into a Luxury Fashion Event with Street-Level Wallscapes
Luxury fashion house Alexander McQueen tapped into Alchemy Media's Street-Level Advantage to promote its latest collection. With an eye-catching black and white creative captured by one of the industry's most revered photographers, Alchemy knew that this campaign needed its own spotlight on New York City's urban runway.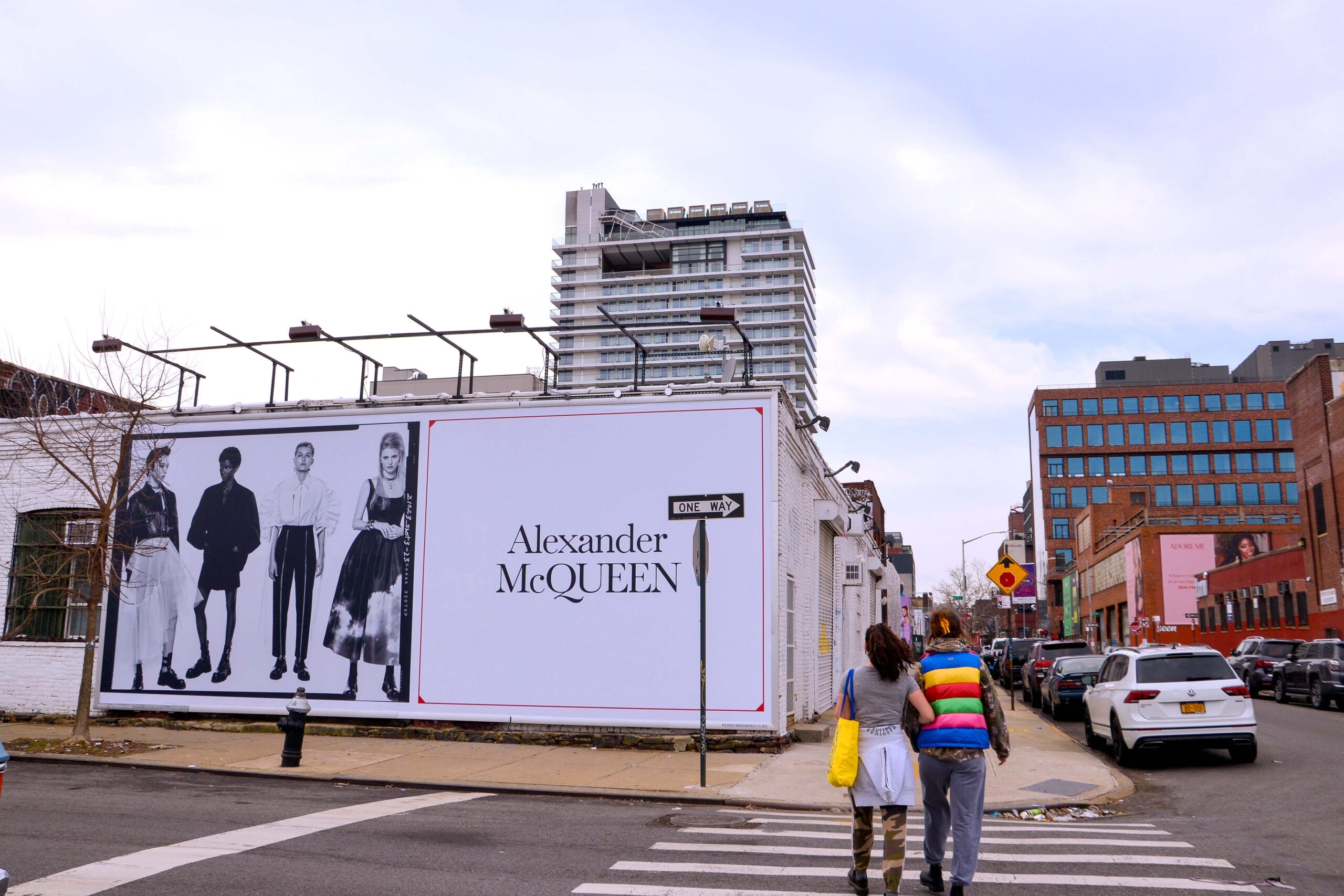 Wythe Ave & N 15th St | Brooklyn
To get noticed in one of the world's fashion capitals, the task at hand was simple: either go big or go home. In the Flatiron District and across the Brooklyn Bridge, Alchemy's striking installations and McQueen's dramatic imagery were impossible to miss.
Create an Impact With Street-Level Wallscapes
Why would a UK-based luxury brand travel across the pond to work with Alchemy? As a market leader in out-of-home advertising, Alchemy recognizes that street-level media has the dual benefit of expanding your audience and improving the frequency at which that audience sees your messaging. To achieve this, Alchemy spread McQueen's Spring/Summer 2022 collection across a series of street-level wallscapes.

W 30th St between 5th & Broadway | New York City
Sarah Burton was inspired by London's changing skyline for this season's collection, which is also the brand's first show since the start of the pandemic. "Look up," the McQueen creative director told Vogue, "Sun, rain, storm—whatever comes, you have to just keep going." 
Steven Meisel's classic black and white photography is at the heart of this project. When his images are displayed at such a large scale at street level, Brooklyn's sidewalks are transformed into high-fashion runways.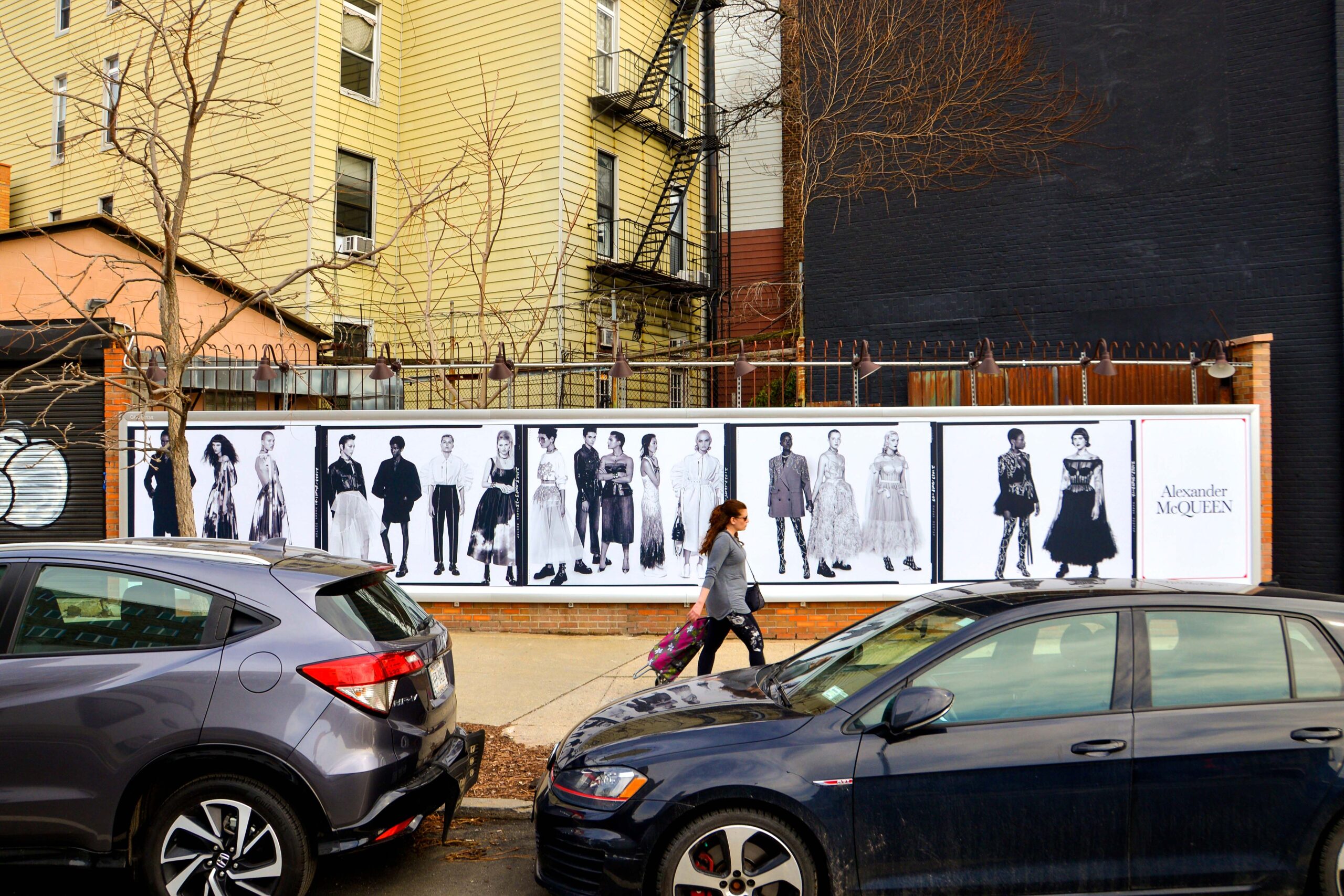 Calyer St & Banker St | Brooklyn
To make a splash in New York City, it's not just about who you know—it's also about where you are. 
This multi-site strategy is based on the knowledge that while one location can promote brand recognition, numerous sites in the same market can create a lasting impact with the same creatives. While Alchemy's site on Wythe Ave and N 15th St is a great stand-alone solution, adding a placement on Calyer St and Banker St amplifies the unique message and concept of McQueen's OOH campaign. 
At Alchemy, getting your word out on the street is our expertise. Turning the streets into a high-fashion runway presented a bigger challenge, but it was one we were happy to conquer with Alexander McQueen!
–
Dedicated street-level billboards are used to make an impact at a defined location within a city, and oftentimes advertisers will purchase a package of multiple dedicated signs within a city. To learn more, visit www.alchemymedia.net or get in touch with a member of the Alchemy team at [email protected]