On-Demand Therapy App Aims to Help Users Turn a Corner in 2021
Talkspace, the popular online and mobile therapy platform, tapped Alchemy Media's street-level advantage to spread the following message: Together, we can turn a corner.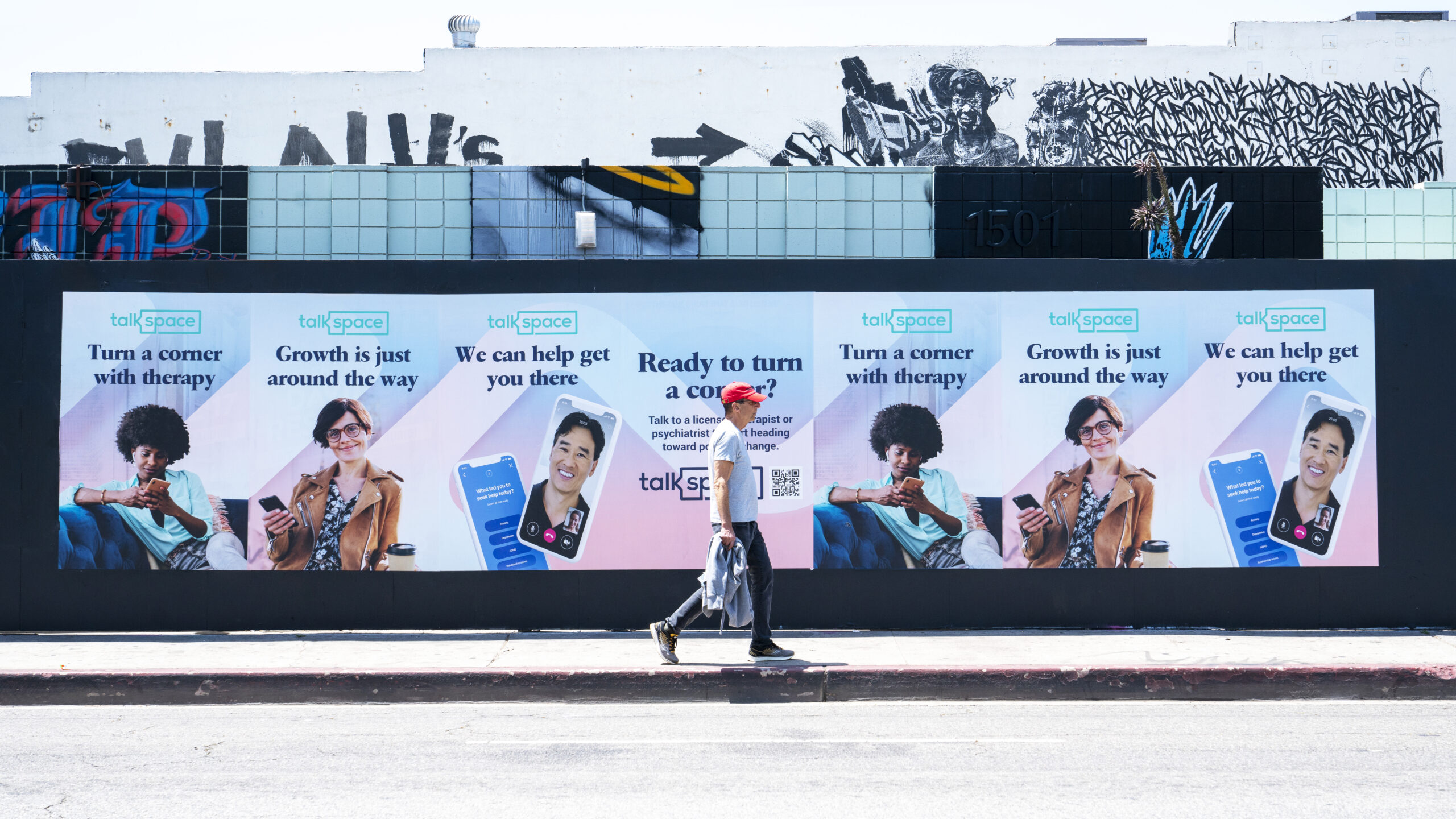 Talkspace was looking to capture the ever-buzzing westside of Los Angeles to promote their groundbreaking online therapy app. The barricade at Pacific & Market, mere steps away from the iconic Venice sign in Venice Beach, checked all of the boxes. Filled with vehicular and pedestrian traffic, this corner unit was the perfect way to promote their therapy app in the heart of the westside.
How does Alchemy get brands noticed and recognized? It's all about sightlines. Street-level billboards are an innovative and cost-effective way to build brand awareness and recognition by putting eye-catching visuals directly in consumers' sightlines.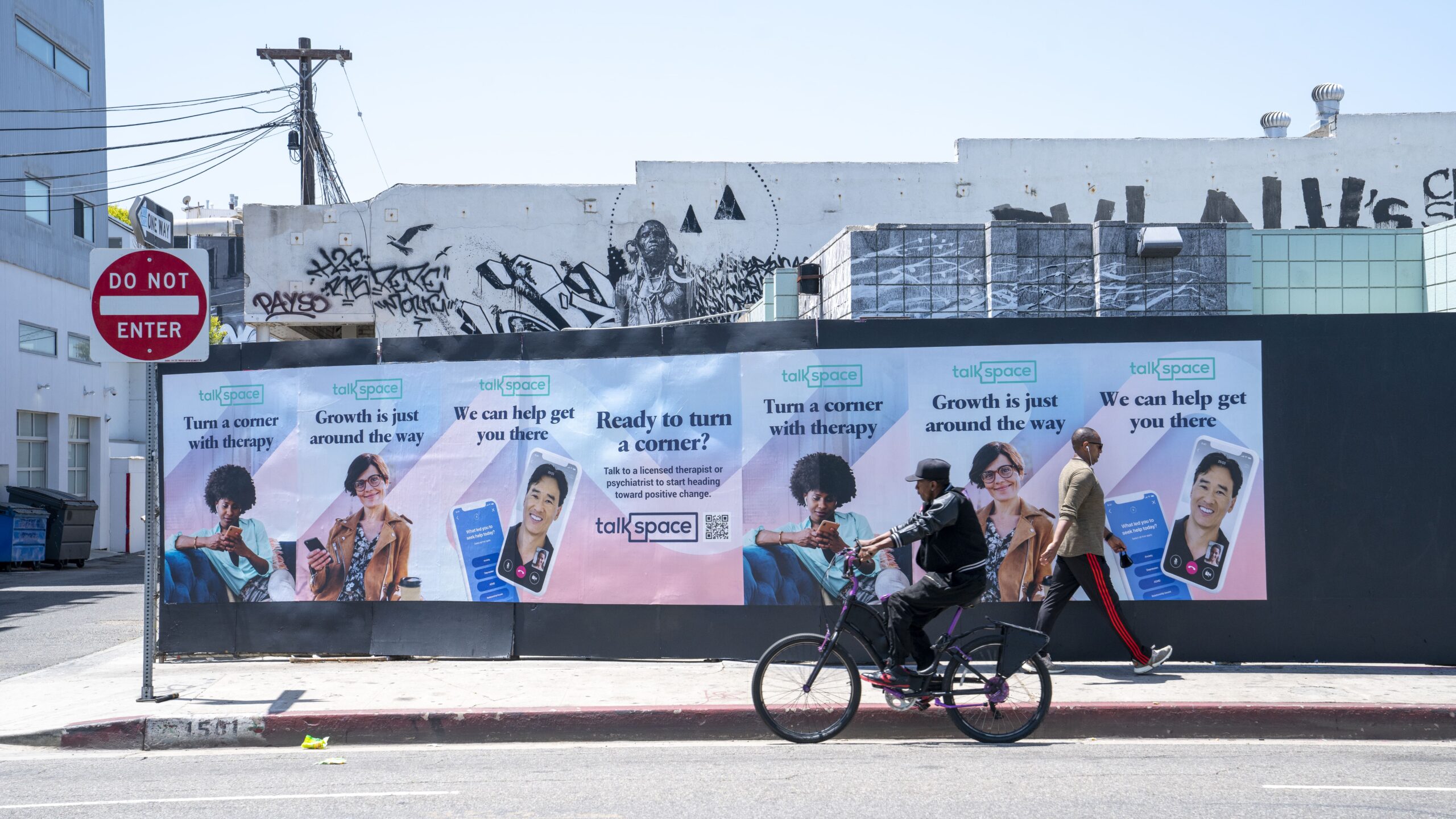 Walking down the street, stopping in traffic, riding bikes, or getting off the train, people are more likely to see what's right in front of them. We use audited Geopath metrics to choose sites at natural sightlines that will maximize your exposure.
The placement of this campaign in one of the L.A.'s most high-traffic neighborhoods captured the attention of tech-savvy and self-care conscious locals. With May being Mental Health Awareness Month, Talkspace's call-to-action couldn't be more timely, especially for a COVID-fatigued public. As reported by UC Davis Health, it's time to develop coping skills, which include exercise and talking about our fears and stress. "We have a tendency to get down on ourselves," said Kaye Hermanson, UC Davis Health psychologist. "But be aware, if you're someone who never cries and suddenly you're in tears, or if small things make you super angry – those are signs you need to reach out and talk to somebody."
Like any major city, Los Angeles is a place that's always on the move. Through this collaborative effort, locals know that Talkspace is there to get them moving in the right direction. As stated on the company's official website: 
"Growth is just around the way—and we can help get you there. Talkspace is mental healthcare when you need it. It's the easiest way to connect with a licensed therapist—wherever, whenever. To grow. To heal. To move forward."
—
Dedicated street-level billboards are used to make an impact at a defined location within a city, and oftentimes advertisers will purchase a package of multiple dedicated signs within a city. To learn more, visit www.alchemymedia.net or get in touch with a member of the Alchemy team at [email protected].