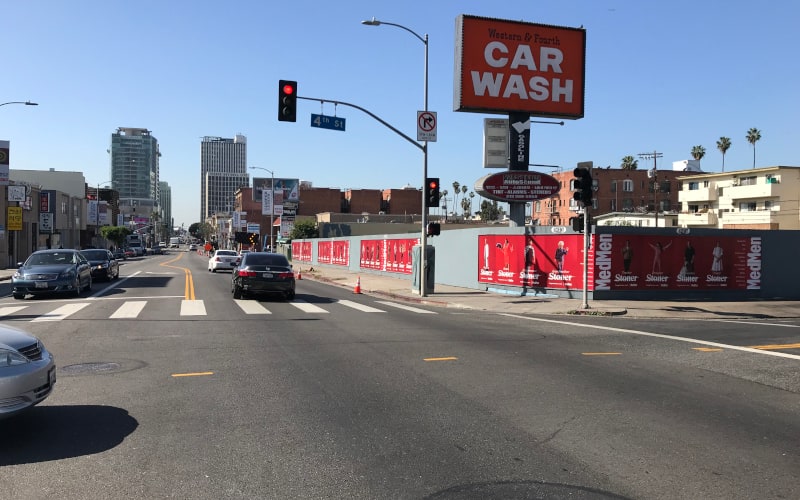 As more states and municipalities open the doors to cannabis, advertising for medicinal and recreational dispensaries is becoming increasingly popular—and increasingly tricky. Most advertising platforms have to navigate laws and restrictions on where and how you can promote both medicinal and recreational marijuana. And the landscape is ever-changing. The keys to staying relevant are keeping current on marijuana advertising laws and knowing how to leverage the right advertising channels.
Stay Current On Compliance & Community Outlook
Laws and regulations on cannabis advertising vary by state and by city. Being well-versed in the various local rules is one of the added benefits you get from working with us. We take special care in knowing what's allowed with each piece of entitled inventory, so we know where we can offer spots for your ads. Cannabis advertising involves more than just knowing where you're allowed to sell the product. Many areas have restrictions on proximity to certain other zones, such as churches, schools, and parks. All the technicalities are covered ahead of time, and you can rest assured that your ad is in compliance. 
Staying current as laws change is important, but make sure you know your target market. Not every community has warmed up to the marijuana industry or legalization, and public backlash can be devastating. While you're thinking about where you can place marijuana ads, remember to think about where you should place them. One of the benefits of our years of experience is we know which areas work best and get you the right kind of attention.
Common Marijuana Ad Restrictions
Not all regulations are exactly the same in every state, but here are some general guidelines that will hold true in almost any scenario. 
Stay away from including prices in your ads

Don't show consumption in your imagery

Don't make claims about health benefits

Avoid naming any particular strains or flavors

Don't appeal to a young audience
Digital Advertising is Still Heavily Regulated
As time moves on, there are more digital advertising options becoming available for the marijuana industry. However, the primary ad channels like Google & Facebook still explicitly forbid cannabis ads on their platforms. And even the ones that allow it make you jump through hoops to create an approved ad. 
Stand Out With Eye-Catching Creatives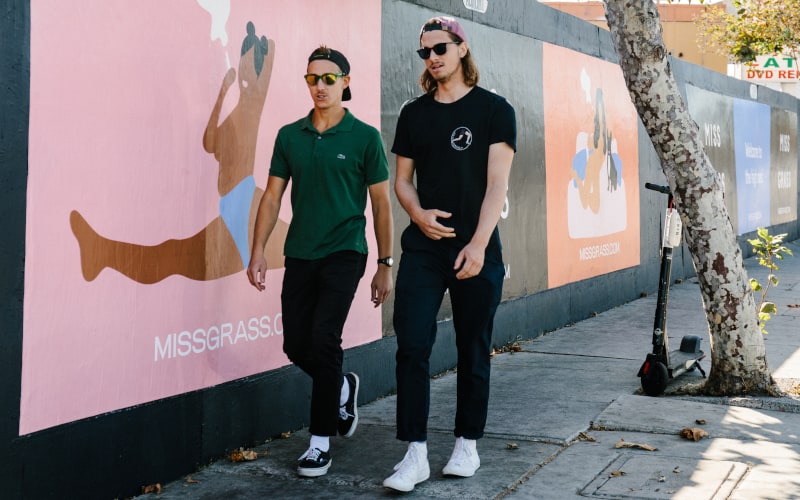 As the cannabis industry continues to grow, the need for bold, creative ads becomes more imperative. The good news is that out-of-home cannabis advertising gives you a hyperlocal audience with an expanded reach. 
One way to stand out is to highlight your brand. What makes you special or different from the rest of the industry? Promote your organic products, or hype your commitment to fair trade practices. Show your personality—whether you're fun and free or educational and scientific. Pour your uniqueness into your ads. And don't be afraid to talk about your accomplishments and successes! 
Another way to get noticed is to present solutions. Think about the difficulties customers run into and let them know how you can solve their problems. Maybe you're close by, so people can get to your location quickly and easily. Or you pride yourself on your staff's knowledge of the industry and the product. Your customers will feel safe and secure buying from you because they know they're in good hands. 
The Street-Level Advertising Solution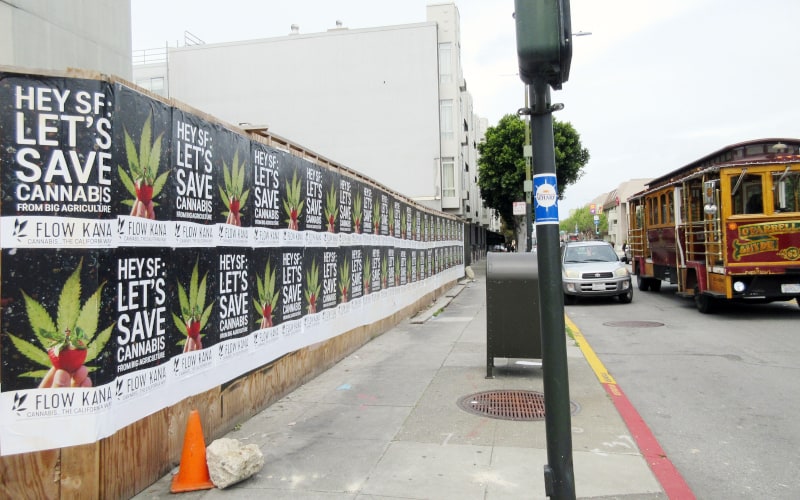 Out of home advertising is a great solution for the cannabis industry, but there is a major disadvantage with traditional billboards—targeting. A billboard by the highway will get you tons of visibility, but you'll waste thousands showing your ads to people who will never be customers. That's where hyper-local street-level ads come into play. 
Media like wildpostings, barricades, and even hand painted murals offer your brand the same benefits of traditional OOH but with the added advantage of localized placements. Your brand is visible in places where your customers live and work. 
Why Alchemy is the Preferred OOH Cannabis Advertising Partner for Leading Brands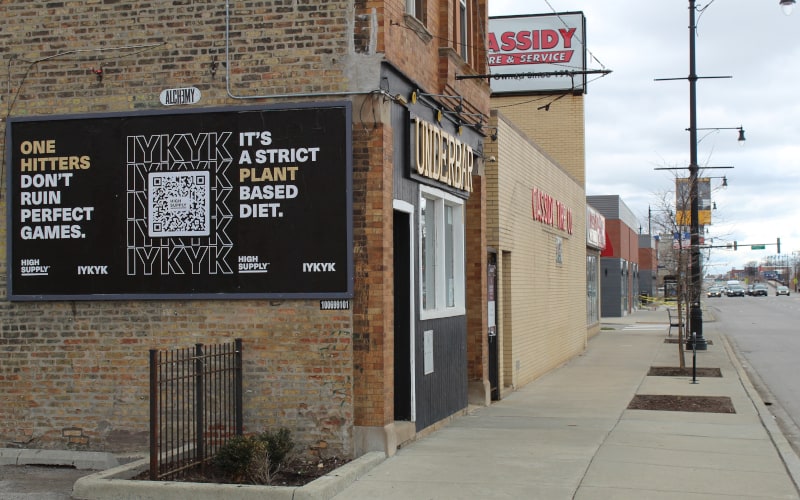 We've been leading the charge and promoting cannabis and CBD brands since the beginning of medicinal legalization. Our goal is to provide a climate for your ads that is beneficial and adheres to local laws and regulations while still having a national reach. Here's why we are the preferred out of home partner for leading cannabis industry brands
We are experts in OOH advertising restrictions for each state

We have the best sightline real estate in thousands of city-level locations
We have city inventory in states with legalized recreational cannabis, including:
Boston

Chicago

Detroit

Los Angeles

Phoenix

Sacramento

San Diego

San Francisco

Santa Cruz

Seattle
States that recently legalized cannabis:
Arizona

Colorado

Mississippi

Montana

New Jersey

South Dakota
Cannabis Brands That We've Worked With:
MedMen Los Angeles 

Miss Grass Los Angeles 

Eaze Los Angeles

Ignite Los Angeles

WeedWeek Los Angeles

dosist Los Angeles

Serra Los Angeles

Marley Natural Los Angeles

Cookies Los Angeles

Viceland San Francisco 

Flow Kana San Francisco

Weedmaps New York
We can help you showcase great ads in effective markets. To learn more about our experience as a leading cannabis advertising agency, contact our sales team today.