Fitness inspired apps like FitXR and Supernatural are geared towards making working out fun.
Oculus Quest 2, the most sought-after virtual reality headset created by Oculus and owned by Facebook, utilized Alchemy Media's street-level bi-coastal dominance to circulate this message to the masses: Fitness is fun on Quest 2.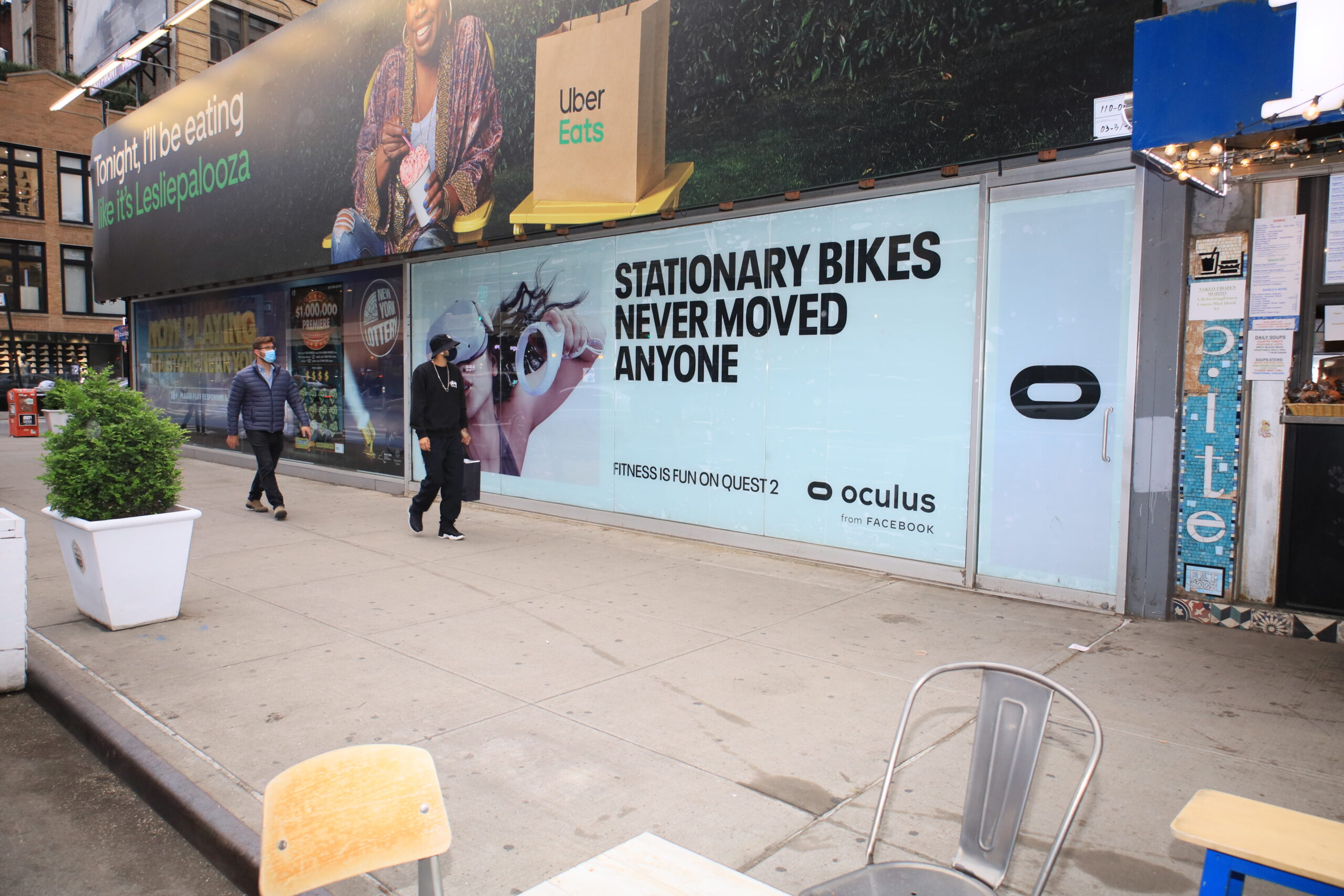 New York City, Lower Manhattan
The strategic placement of these campaigns caught the attention of both locals and tourists on the westside of Los Angeles near the famous Venice Beach, "playground by the sea," and in New York City's popular NOHO Lower Manhattan neighborhood. Whether walking or riding by, the barricades are impossible to miss.
Placement is key to successful brand recognition. We place your advertisements in the top 29 designated market areas across the country, at eye-level where they cannot be missed. In many cases, we build them in areas with little-to-no other out of home advertising, allowing your campaign to own the streets.
In addition, we analyze Geopath metrics to choose sites at natural sightlines that will maximize your brand's exposure.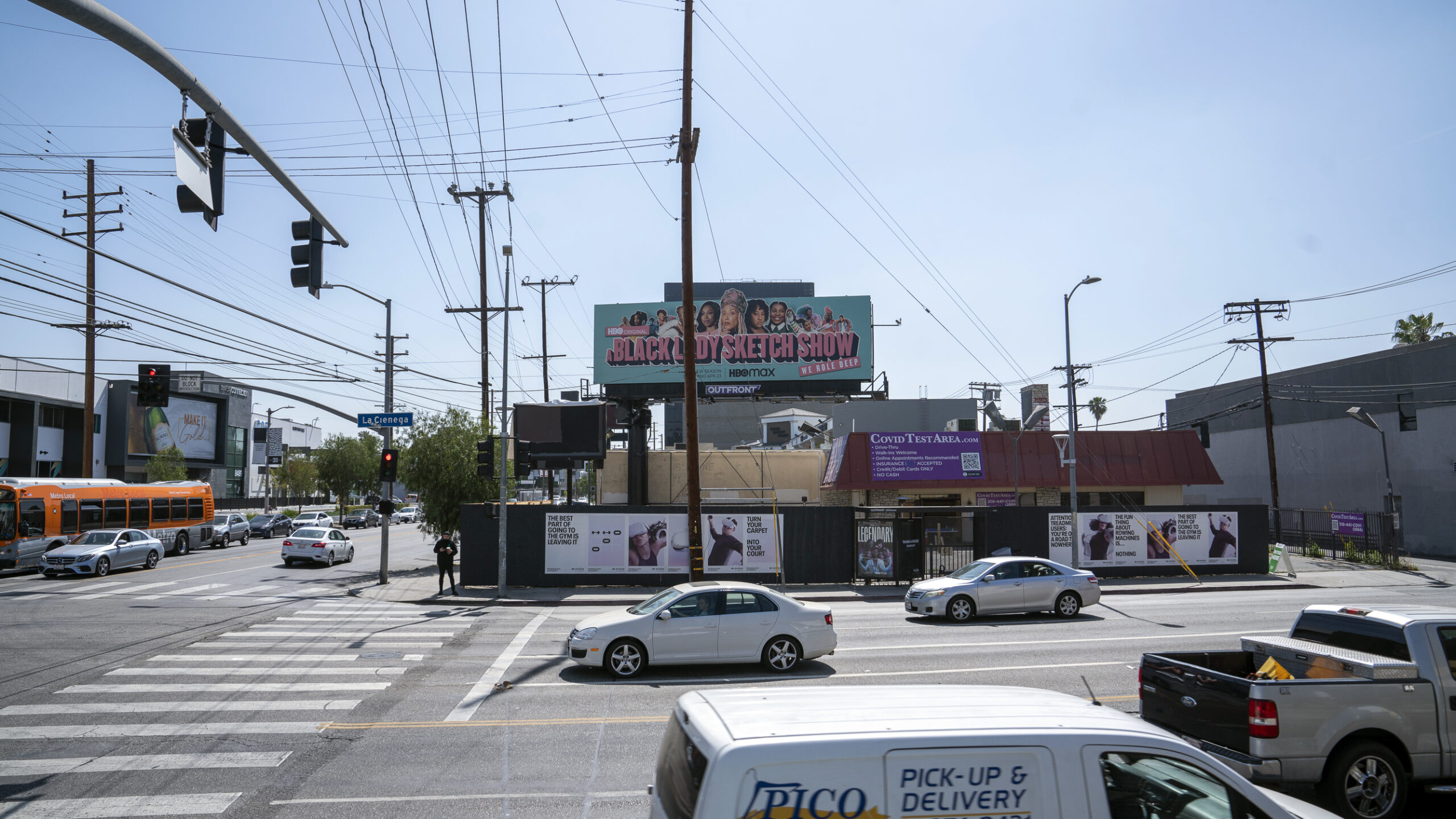 Los Angeles
Quest 2's fitness programs come at a great time as we reopen our world and get back to our regular busy schedules. The fitness inspired apps like FitXR, Supernatural and Oculus Move are fun and can be done from the comfort of your own home—and they allow you to track the calories you've burned and see how long you've been active.
According to the company's official website, "With Quest 2 you can do lunges on a glacier in Iceland, box heavyweight champs in a virtual ring, transform your carpet into an '80s dance floor and so much more."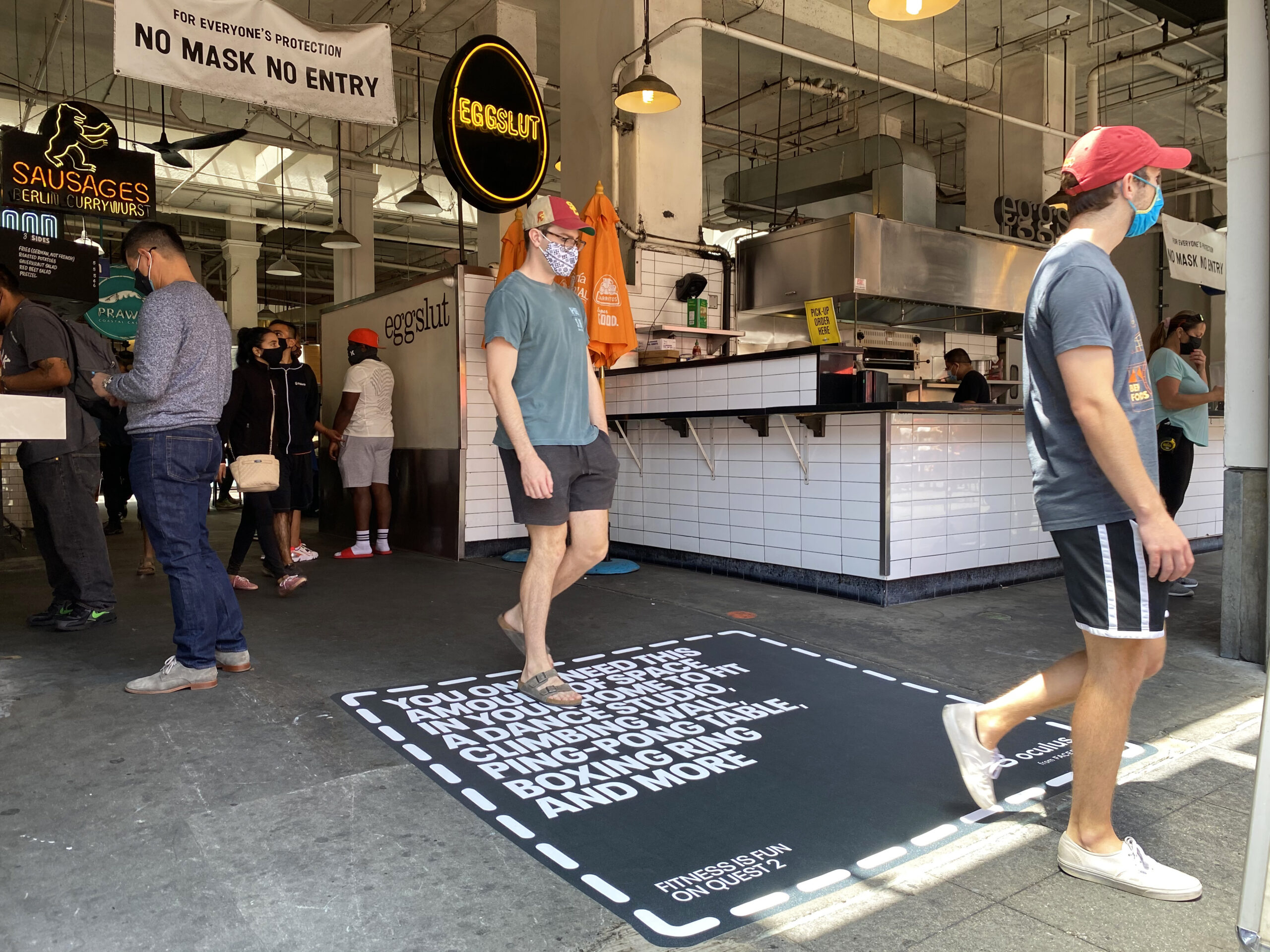 Grand Central Market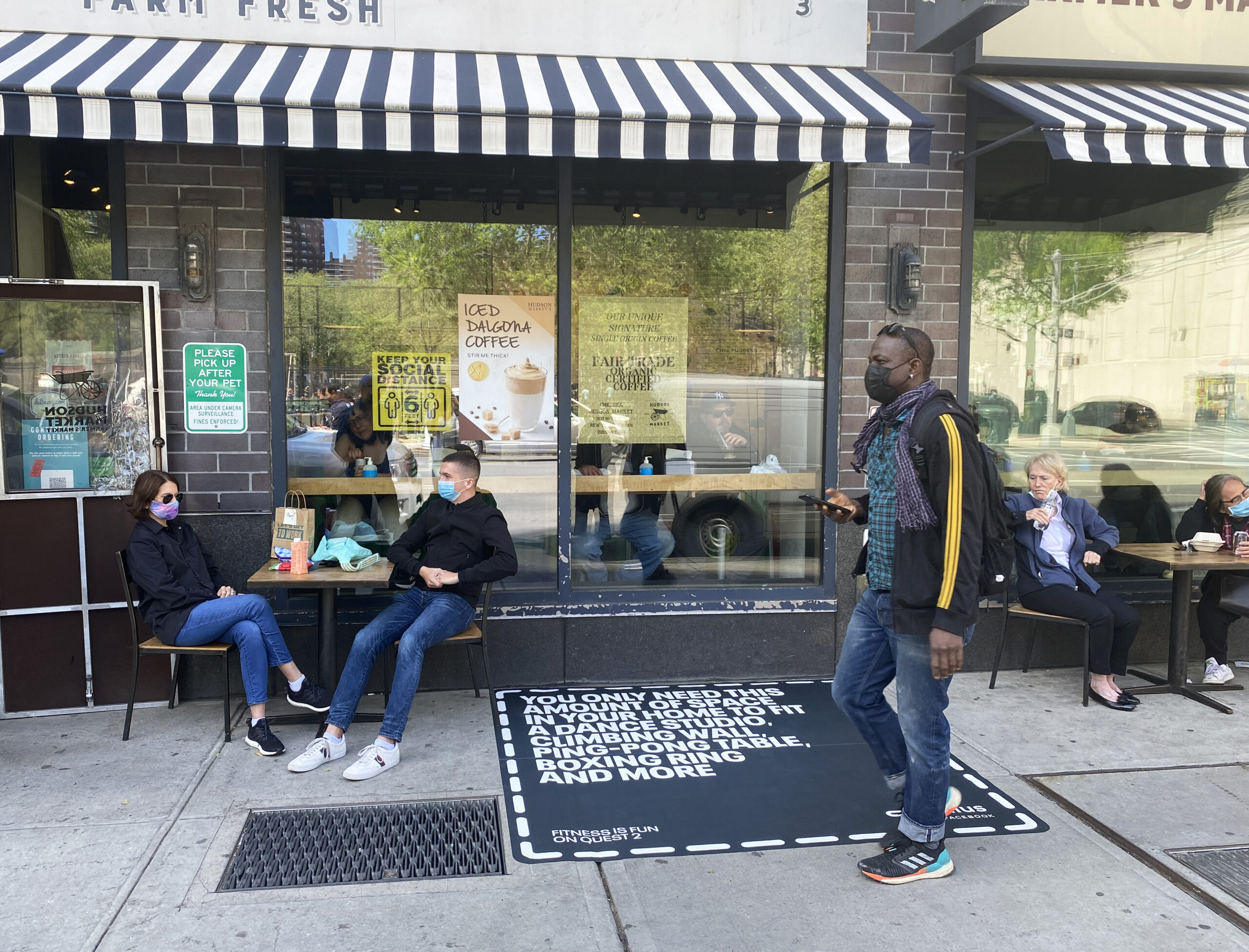 Hudson Market
How much space is required in your home to accommodate the Quest2? Our experiential marketing answered that question. 
Multiple floor models were created in high-foot traffic areas of LA and NYC such as H&H, Carney's on Sunset Blvd, 31st and 8th Avenue directly across from MSG and Penn station, Astor Place, etc.. These not only helped extend sightlines, but also demonstrated the amount of space needed to exercise with the Quest 2.
Our joint effort with Oculus Quest 2 alerted the public from east to west coast that the newest  fitness apps have officially arrived, and you can work out while having fun.
—
Dedicated street-level billboards are used to make an impact at a defined location within a city, and oftentimes advertisers will purchase a package of multiple dedicated signs within a city. To learn more, visit www.alchemymedia.net or get in touch with a member of the Alchemy team at [email protected].