Latest Addition to the MCU Boasts Many Franchise Firsts
Why would one of the world's most prominent entertainment companies tap into The Alchemy Effect to promote its upcoming theatrical release? With our street-level advantage, we had exactly the locations and expertise Disney needed to announce the next installment in Phase 4 of the Marvel Cinematic Universe.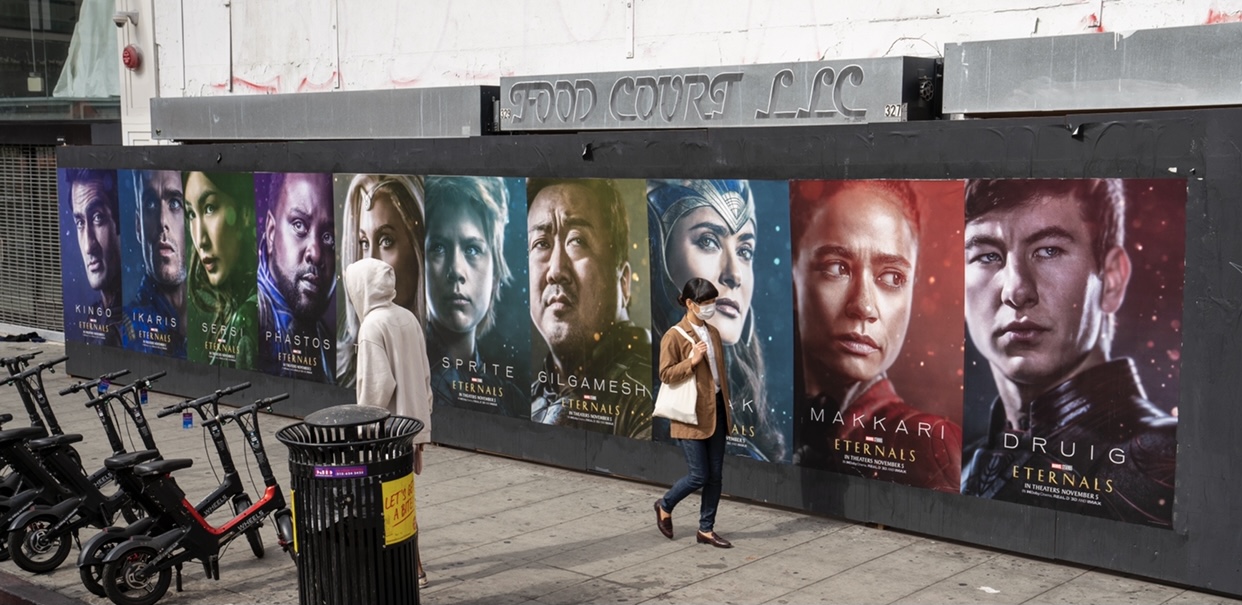 To get Marvel fans excited about Eternals, which hit theaters this weekend, Disney utilized our placements in buzzing Downtown Los Angeles. Locals couldn't help but notice the bold superhero portraits on full display at the corner of Broadway & 3rd. Based on pre-sales, the film is poised to "head for a $75 million opening weekend at U.S. theaters," as reported by Collider.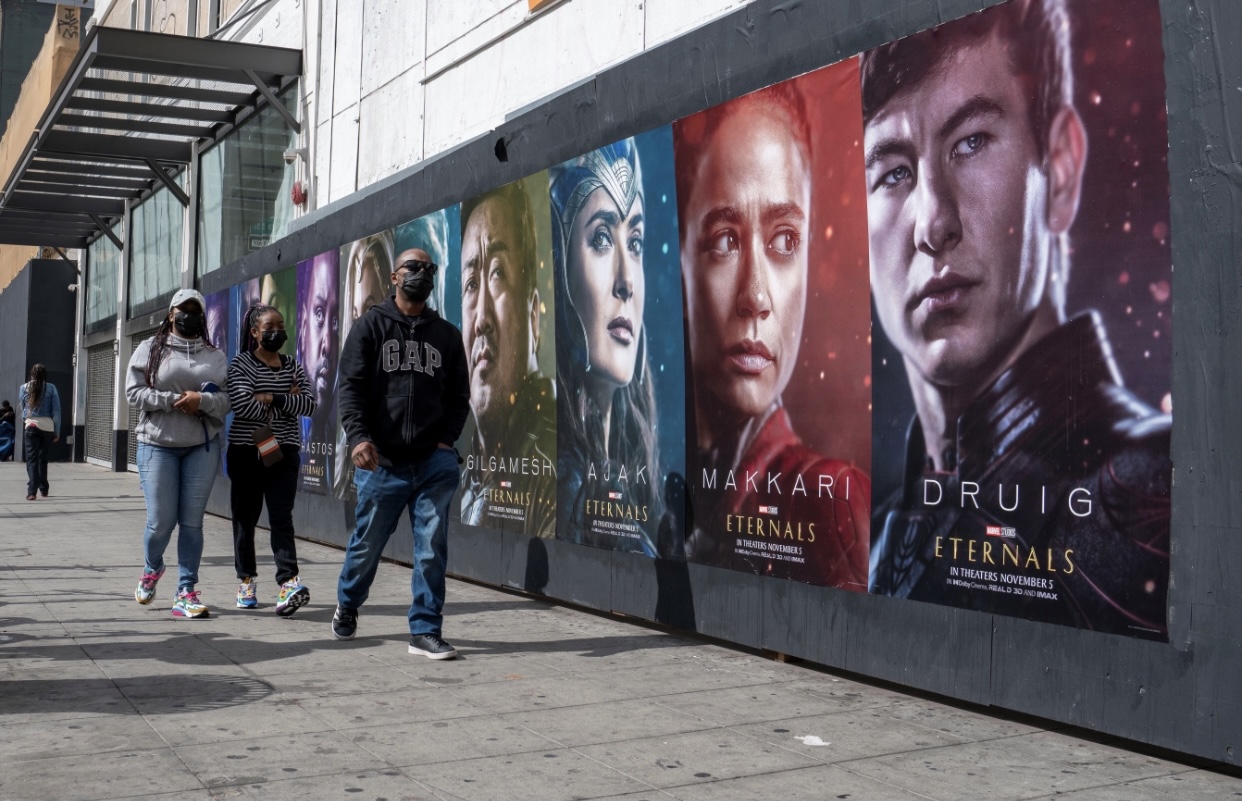 How Wild Posting Gets You Noticed
Innovating and cost-effective, street-level billboards allow companies to build brand awareness and recognition by putting eye-catching visuals right in front of consumers. A traditional billboard on the side of the road only gets a fleeting glance, but if you put your ad directly in consumers' paths, they are more likely to stay longer, become engaged, and perhaps even interact with your brand.
According to Reuters, "the new action movie 'Eternals' features several milestones for Walt Disney Company's blockbuster Marvel universe." Directed by Academy Award Winner Chloé Zhao, the latest addition to the MCU follows a race of immortals with superhuman abilities who reunite to battle the Deviants.
"There are many different ways a human being can be heroic," Zhao told Wired. "I want to explore as many as possible so that more audiences can see themselves in these heroic moments and feel they can relate."
There's more to out-of-home advertising than a box to check on your media spreadsheet; it can be a deciding factor in your campaign's success. Our latest collaboration with Disney and Marvel demonstrates how Alchemy can help advertisers, big or small, achieve that.
Eternals opened in theaters on November 5th. 
—
Dedicated street-level billboards are used to make an impact at a defined location within a city, and oftentimes advertisers will purchase a package of multiple dedicated signs within a city. To learn more, visit www.alchemymedia.net or get in touch with a member of the Alchemy team at websales@alchemymedia.net.