Did You Miss Me?
When a global lifestyle brand wants to get the word out about an upcoming collection, they turn to Alchemy. In advance of a new collection launch, GUESS used our street-level advantage in the heart of Hollywood to revitalize one of their most famous campaigns.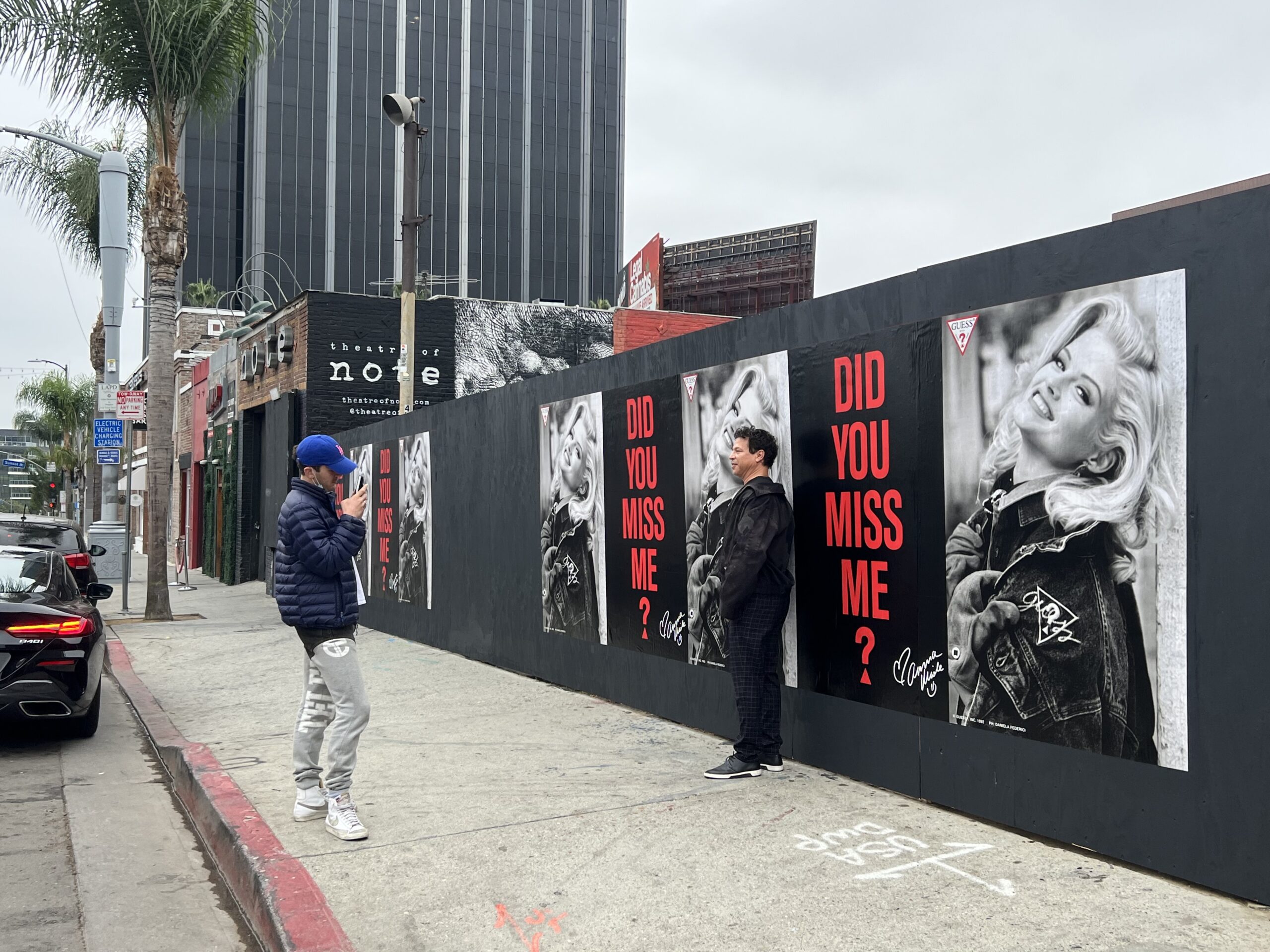 Thanks to a combination of local and tourist traffic, we knew our Hollywood wildposting sites would deliver. We displayed GUESS' bold black, white, and red creatives at La Cienega Blvd & Beverly Blvd and Sunset Blvd & Cahuenga Blvdboth ideal placements for increasing brand awareness and recognition.
Why did GUESS tap into our street-level advantage? We're not only a leader in the out-of-home space, but an innovator as well.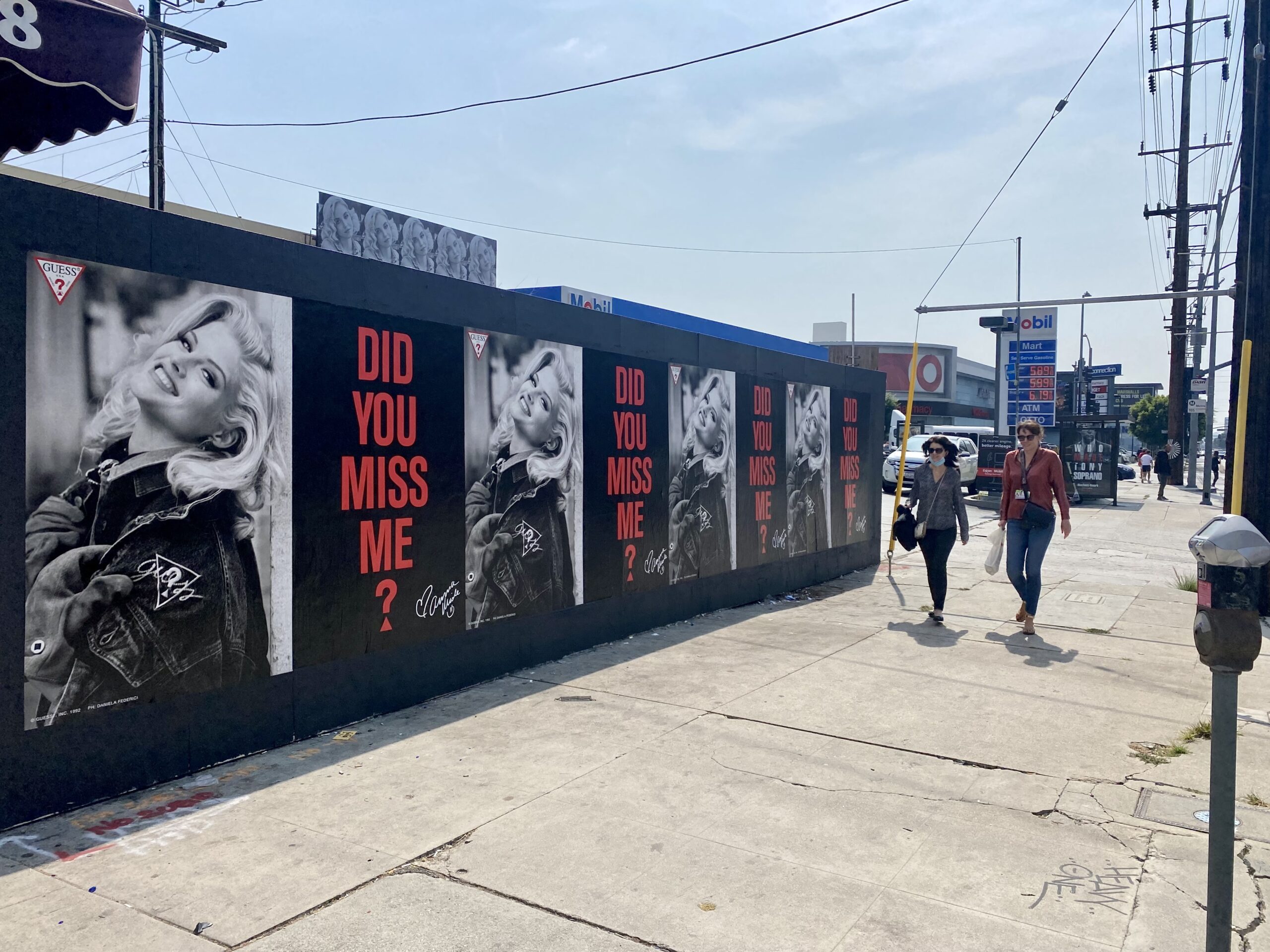 Dedicated Locations
With Dedicated Locations, we created an entire site devoted to one advertiser. Then, we moved on to creating murals or oversized images to fill the space. Billboards placed at street level are high-quality, fully entitled street-level media owned by Alchemy, and are typically purchased by a single advertiser who wants maximum exposure at that particular location. In most cases, advertisers will purchase multiple dedicated signs within a city in order to make an impression at specific markets.
The GUESS Originals x Anna Nicole Smith Collection by Cali Thornhill Dewitt pays tribute to the fashion, beauty, and entertainment icon who passed away at age 39 in 2007. "Anna Nicole Smith is essential to '90s fashion," said Nicolai Marciano, Director of Brand Partnerships. "Anna's legendary beach shoot, revived for this collection and the campaign with Sydney Sweeney, is the perfect timeless moment to continue to celebrate one of the most iconic GUESS Girls with a new generation."
View this post on Instagram
Using images straight from the original Miami 1993 photoshoot by Wayne Maser, the collection mixes shades of teal with classic tones of black, white, and red. Anna Nicole's signature is digitized into each style, along with Dewitt's iconic phrase "Did You Miss Me?" 
There are an array of items available in the collection, including shirts, jackets, jeans, socks, hats, and handbags. Globally, the collection is now available at select GUESS retail stores and GUESS Originals pop-ups.
This joint effort amplified the message of the campaign. In the company's own words, this collection will "create a moment that is both true to Anna's legacy as a style icon and the zeitgeist of '90s GUESS trends."
—
Dedicated street-level billboards are used to make an impact at a defined location within a city, and oftentimes advertisers will purchase a package of multiple dedicated signs within a city. To learn more, visit www.alchemymedia.net or get in touch with a member of the Alchemy team at websales@alchemymedia.net.