Los Angeles Has The Need…The Need for Speed
Maverick is back! Paramount Pictures tapped into Alchemy Media's Street-Level Advantage to promote the highly anticipated sequel to its 1986 classic, Top Gun. Our extensive real estate portfolio in Los Angeles provided Top Gun: Maverick with maximum exposure in this sought-after market.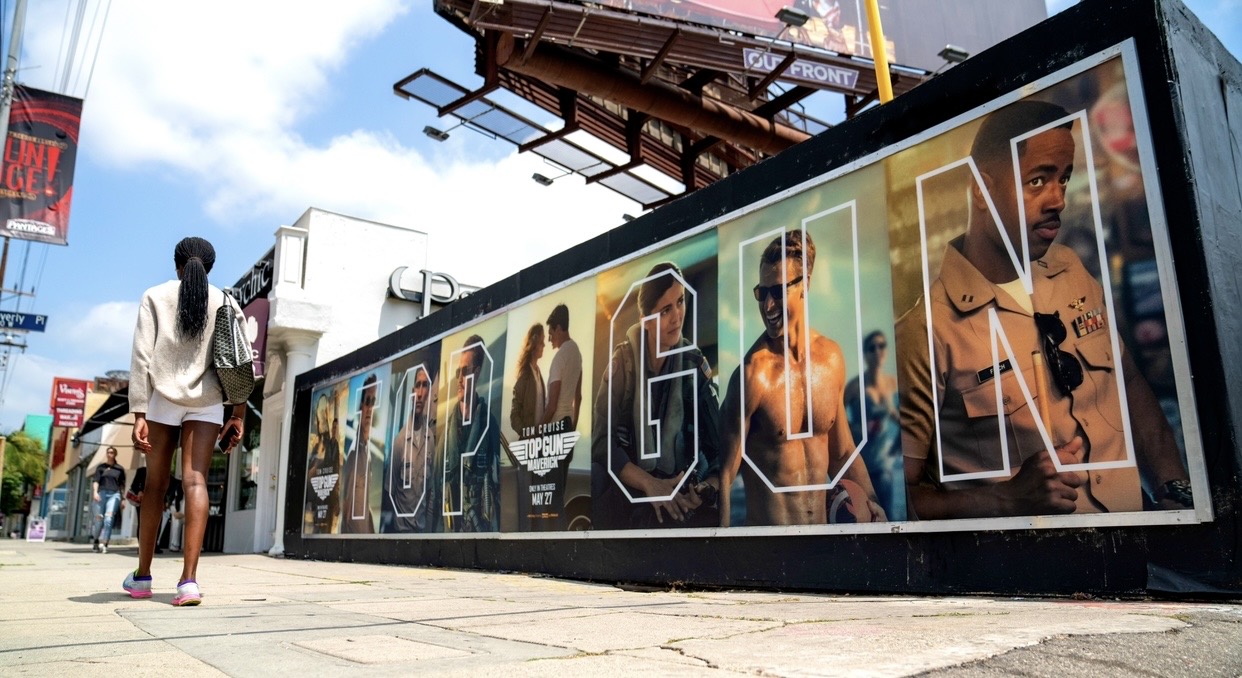 La Cienega Blvd & Beverly Blvd | Los Angeles, Beverly
After a thrilling screening at Cannes, Paramount turned to Alchemy to keep the momentum going from the French Riviera all the way to the streets of Los Angeles.
Dedicated and Citywide Wild Posting Locations That Turn Heads
In terms of advertising support, Alchemy Media is among the industry's top wingmen. We have the expertise and key locations necessary for major film studios to take control of the streets. Dedicated Locations—an Alchemy innovation—do just that by providing clients with consistent, high-impact coverage in coveted target areas.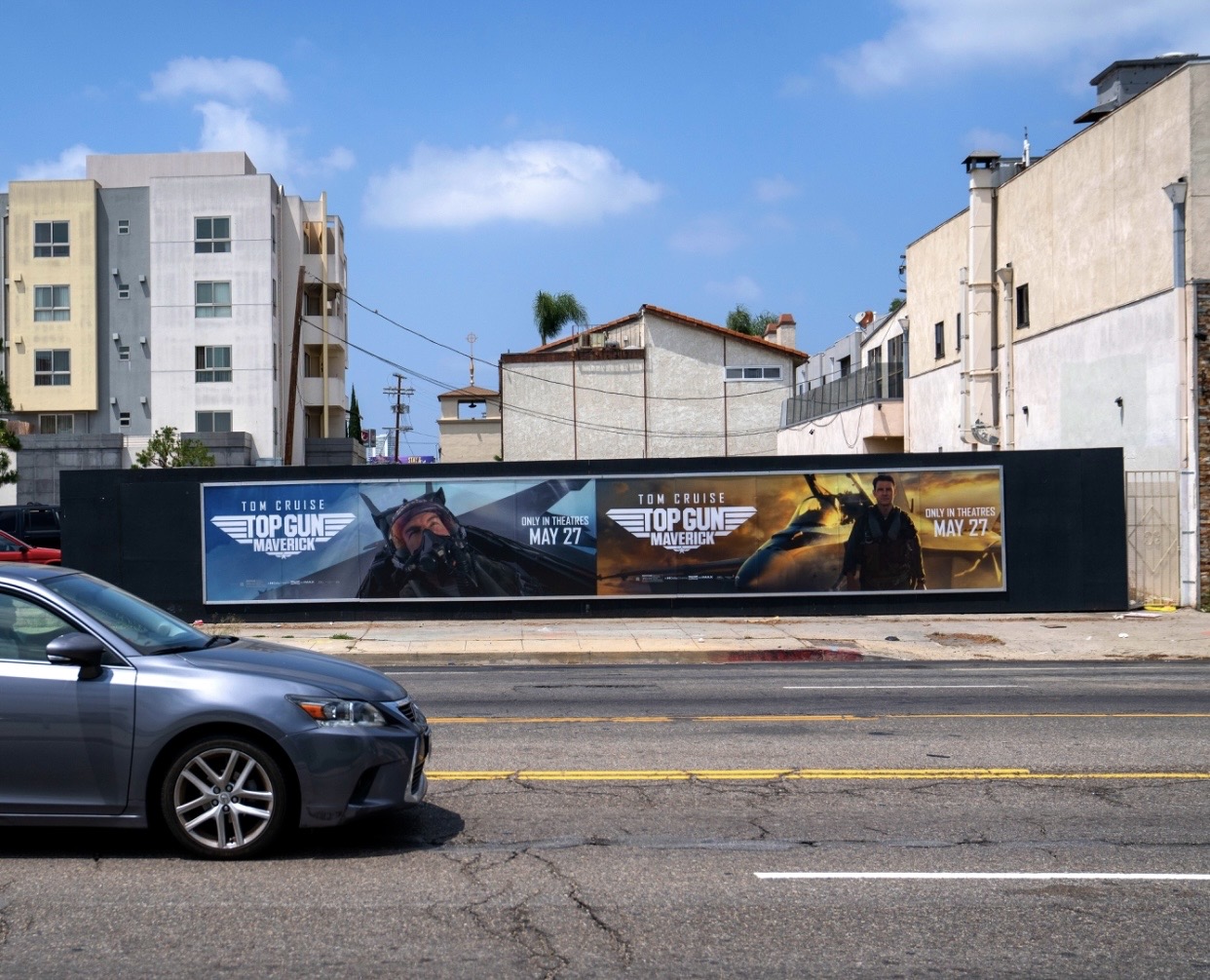 La Cienega Blvd & Pico Blvd | Los Angeles, Carthay
For Paramount Pictures, Alchemy utilized its robust Westside inventory to create a custom, dedicated street-level campaign. Dedicated Locations are sites entirely committed to a single advertiser. Advertisers often acquire a package of multiple dedicated spaces in a city to attract attention in specific areas. These barricades are deployed at critical intersections in high-traffic neighborhoods like Beverly and Carthay, which make creatives impossible to miss. 
The 2022 summer blockbuster season marks the return of Tom Cruise as Captain Pete "Maverick" Mitchell. The film follows Maverick as he proves to a new generation of Navy test pilots who (still) rules the cockpit. 
Following its Cannes Film Festival debut, the film received a five-minute standing ovation. Cruise, its leading man, and producer, was presented with an honorary Palme d'Or. And, for its opening weekend, Top Gun Maverick soared to the top of the box office, setting a new holiday record and marking a career-high for Cruise. As reported by Variety, the film collected "$160.5 million in its first four days of release. It was the first movie in Cruise's 40-year career to surpass $100 million in a single weekend."
Alchemy's acquisition of crucial real estate, combined with our understanding of the science of sightlines, enables our clients to dominate top markets and—in Paramount's case—get audiences in theaters. According to those impressive box office numbers: mission accomplished. 
Top Gun: Maverick is now playing in theaters. 
–
Dedicated street-level billboards are used to make an impact at a defined location within a city, and oftentimes advertisers will purchase a package of multiple dedicated signs within a city. To learn more, visit www.alchemymedia.net or get in touch with a member of the Alchemy team at websales@alchemymedia.net